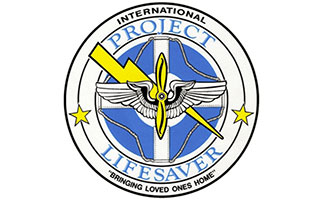 County Executive Robert P. Astorino announced that two open enrollment sessions for Project Lifesaver – a free, public-safety program that uses radio-frequency to help find seniors with Alzheimer's and other forms of dementia who wander from their homes – will take place on Monday, Sept. 29 and Monday,  Oct. 13.
"I strongly encourage all families caring for a person with dementia to sign up for this important service," Astorino said. "The technology greatly aids in the finding of a missing person, and can also help give some comfort to families during a difficult time."
Both sessions will take place at the ElderServe Safe Center for Seniors, located at 92 North Ave., New Rochelle. Caregivers can sign up their loved ones either day from noon to 3 p.m.
Through Project Lifesaver, people are fitted with special bracelets. Then, should they wander off, specifically trained and equipped police from the county's Department of Public Safety can find them by tracking a radio signal that the bracelets transmit.
To be eligible for Project Lifesaver, a senior must live in Westchester, be dependent upon the person he or she lives with and have a tendency to wander.
Since Project Lifesaver began in 2008, county police officers have found 10 seniors who wandered.
Project Lifesaver is sponsored by the Westchester County Department of Senior Programs and Services (DSPS) and its Livable Communities initiative as well as the Westchester Pubic/Private Partnership for Aging Services and International Project Lifesaver.  It is administered by ElderServe, which is part of the Hebrew Home at Riverdale.
For more information and to register, contact Crystal Johnson at ElderServe at (914) 365-1983 or cjohnson@hebrewhome.org.
Westchester County also offers Project Lifesaver bracelets for children with autism and other developmental disabilities whose parents are looking for an extra layer of security. This program is run by the county Department of Community Mental Health and the Department of Public Safety, in partnership with Westchester Jewish Community Services and the Autism Family Center. Families interested should call WJCS at (914) 761-0600, ext. 228, for more information.