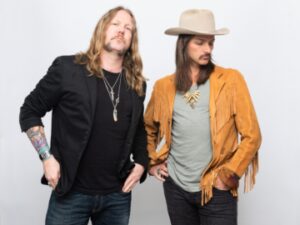 The line-up for this year's Pleasantville Music Festival has been officially revealed.
The July 8th Festival line-up includes a broad array of artists on all three festival stages. Still unnamed at this point are the three winners of the ongoing Battle of the Bands competition, sponsored by The Garage at Lucy's. Those acts will be announced in the coming days.
The annual Festival, sponsored by Northwell Health, is back again on Parkway Field in Pleasantville on Saturday, July 8, for its 17th year.
The Festival's Main Stage headliner is the creative, fun and unique alternative rock band out of Brooklyn, They Might Be Giants. Known for hits like 'Birdhouse in Your Soul' and a rollicking version of 'Istanbul (Not Constantinople)', this is a band whose spontaneous and upbeat live shows have entertained audiences for over 35 years.
Also playing the Main Stage this year will be The Allman Betts Band. Led by Devon Allman and Duane Betts (the sons of Gregg Allman and Dickey Betts), this is a band that is providing the next generation of the acclaimed Allman Brothers sound, proving that, in fact, the road goes on forever.
Performing on the Main Stage as well, will be Allison Ponthier, an up-and-coming Brooklynite by way of Texas, who fuses many different musical flavors into a delicious blend of upbeat, soul-baring, pop songs. Tunes like 'Hollywood Forever Cemetery' and her current hit 'Character Development' are good examples of her hook-laden sound. Allison recently kicked off the birthday concert for radio station 107.1 The Peak at the Capitol Theatre, opening for Guster.
Another band worth discovering on the Main Stage this year is Blac Rabbit. A few years ago, this set of twin brothers first became viral sensations with YouTube performances of outstanding Beatles' covers down in the NYC Subway. They took that on-line fame and went above ground, forming a band that features a great 60's-inspired retro sound.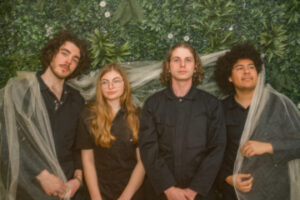 This year's Main Stage performances will also include Northern Westchester's funk & groove band, Smooch with Matt Crossett. Crossett, a name well-known throughout Pleasantville, has returned temporarily from Spain to join his old musician friends for shows at some of his favorite old haunts.
There will be one more Main Stage act to be announced in the near future. That will be the Grand Prize winner of the ongoing Battle of the Bands competition.
On the Chill Tent Stage this year, the headliner is Sophie B. Hawkins. known for big hits in the early 90's; 'Damn, Wish I Was Your Lover' and 'As I Lay Me Down', Hawkins lives nearby in Fairfield County.
Earlier, Pete Francis, the founder of the popular alt-rock band Dispatch, will perform a set on the Chill Tent Stage. He too is a Fairfield County resident.
The Chill Tent Stage will also feature a performance from Dave Casale, who wears another hat in the village as a Pleasantville Police Officer. He will be joined on stage by the well-known,local guitarist, Petey Hop.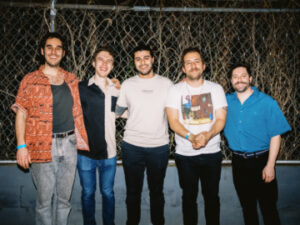 A talented trio from Bridgeport with beautiful harmonies called The Moonrise Cartel is also slated for the Chill Tent.
Brandi and the Alexanders, with roots in both Westchester and the Bronx, will supply some smooth, jazz-infused R&B to the cool of the Chill Tent.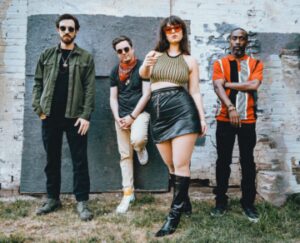 This year. the Party Stage will be headlined by The Criticals. They're a hard-driving four-piece rocker out of Nashville that promises to get the audience up on their feet.
The Party Stage will also feature the band, Strange Neighbors. A bubbly and jangly, power pop band out of NYC featuring lead singer Aidan, who originally hails from the Scarsdale/Edgemont area.
The fun and uplifting Moonunitt will also appear on the Party Stage. Currently splitting time between New Paltz and Brooklyn, most of the band members grew up in Ossining.
Just prior, Brooklyn's reggae-tinged SunDub will perform on the Party Stage. This band features sister and brother, Joanna and Ben Teters, who spent their youth spilt between Ossining, White Plains and the Bronx.
Also on that stage, Social Creatures, a synth dream-pop band featuring musicians who have roots in Hartsdale and Tarrytown.
Now in its 17th year, the Pleasantville Music Festival, presented by Northwell Health, is known as New York's Backyard Jam. It's become a must-attend summer event for the whole family, with great local food and drink, a warm positive vibe, and of course, world-class rock. Tickets to the Pleasantville Music Festival are available through Ticketweb and the Festival Box Office located in the Pleasantville Rec Center. More information about the event and links to the performers can be found at www.pleasantvillemusicfestival.com.