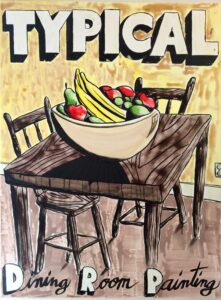 A new solo exhibition featuring recent paintings by artist
David Ellis
is runs through July 11 at the
BeanRunner Gallery
in Peekskill at 201 South Division Street.
The show is titled Gimme a Big Fat Kiss. By scanning the QR code here, you can enter for a chance to win the titular painting, which is in the BeanRunner show.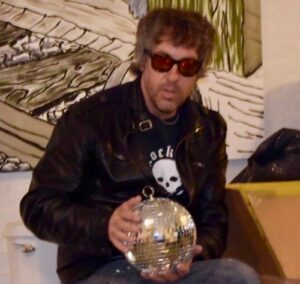 David Craig Ellis is a Canadian artist who resides in the Hudson Valley.
In the '90s, Ellis was a fixture in New York's downtown scene. He continues to show at various galleries in Manhattan and Brooklyn.
Ellis currently works in Brooklyn and owns an underground gallery, Ellis Studio/Gallery, which is a frequent stop on the "Made In Brooklyn" cultural tour and part of Art In DUMBO's First Thursday Gallery Walk. davidcraigellis.com; see his NFTs at rarible.com/davidcraigellis.