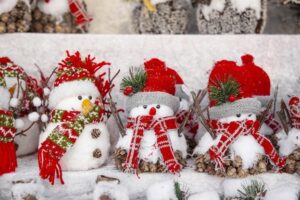 Gone are the days when winter wonderland parties were reserved for the holidays. Now, you can create your own snowy kingdom at any time of the year and enjoy the gifts of winter in any season.
But before you send out the invites, you need to set the right tone for your winter-themed party. To help you with this fun process, here is how you can create a whimsical atmosphere for your winter wonderland bash:
Choose the Right Venue
In order to create the ideal atmosphere for any party, you need to choose the right venue. For winter wonderland parties in the summer, this often leads you to indoor spaces where you can turn up the air conditioning to follow one of the coolest themed day ideas for homeschooled kids. But if you are throwing your winter wonderland bash during the holiday season, you can also host it outdoors to make full use of the snow-covered ground.
Set a Dress Code
Any themed party needs a dress code for it to really succeed in establishing its desired atmosphere. This also holds true for winter wonderland parties. From kids Christmas pajamas to men's ski suits, you can ask your guests to wear outfits that celebrate winter to the hilt. You can also turn it into a costume party where your loved ones dress as popular characters, such as Queen Elsa herself. This injects the required dose of fun into your party.
Get the Snow Going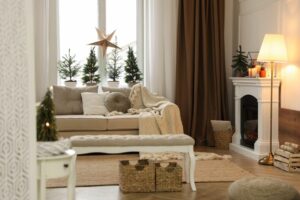 Similar to how sandy shores are essential to a beach party, snow is crucial to a winter wonderland bash. But if your winter-themed party is not actually in the winter, you may have to get creative to set up the right atmosphere. This is where you can turn to fake snow packs that allow you to turn any space into snow-covered ground. Depending on your budget and needs, you can also rent out snow machines that help you create falling snow.
Invest in Seasonal Décor
When you are taking inspiration from events such as Christmas in July at Ronald McDonald House, you need to follow their playbook to a T. This includes setting up seasonal decor, including but not limited to Christmas trees, stockings, and candy canes. You can also invest in themed balloons in a variety of winter colors and create fabulous arches that turn heads for all the right reasons. For an added effect, you can invest in snowman decorations to give off a cool vibe to guests.
Don't Forget the Lighting
If your winter wonderland is lit up to the brightest level with warm lighting, it might look like you are on the beach instead of the snowy alps. To make sure that you establish the ideal environment, invest in cooler-toned lights to use at the venue of your party. With that, you can use multicolor Christmas lights to lay the groundwork for holiday decor. To avoid medical emergencies, make sure that everyone invited is fine with effects such as strobe lights.
Chill Out With Themed Foods
To ensure that your winter wonderland makes everyone happy, make it a point to serve themed foods at the venue. To recreate your own winter version of the Great Jack O'Lantern Blaze, you can serve snacks that are white in color. But at the same time, you should make sure that they are not bland. This can be a pretty tightrope to walk on, but if you hire good caterers, you can pull off this feat with ease.
Have Fun With Games
If you want your winter wonderland party to be talked about for ages, introduce themed games to your guests. Whether you choose a Christmas murder mystery game or a New Year's drinking game, these fun activities can instill a lot of joy in your winter wonderland bash. In case you are looking for kid-friendly activities, you can also find a variety of board and card games that follow the winter theme to everyone's delight. This helps you throw a party that's fun for everyone.
Through these steps, you can easily plan out a fun winter wonderland bash any time of the year. In turn, you can create lasting memories that you can cherish for a lifetime.