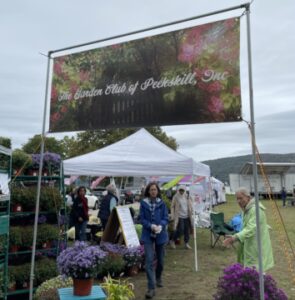 Why buy plants from big box stores and grocery chains when you can get more interesting and hardy plants from seasoned (pun intended) Garden Club members?  The Garden Club of Peekskill is hosting its annual Mother's Day weekend plant sale at Riverfront Green from 9 to 3 on Saturday, May 13, rain or shine.
Proceeds from the sale benefit local scholarship programs at area high schools, gardening projects such as Petals Garden or the Daffodil trail, flowers for the VA Chapel and holiday wreaths for civic buildings.
New this year are plants started by Woodside children at the school's greenhouse. They will be offered for sale along with native plants from Garden Club members' gardens and the usual hanging baskets and a wide variety of annuals. There will also be lots of herbs and vegetables along with native perennials. Members of the Garden Club will be available to share garden know how and answer questions.