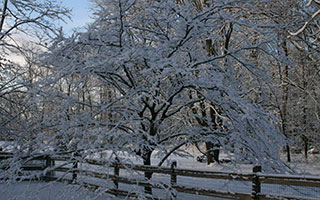 Another dip in temperatures and more snow is expected this week which could cause power outages in the area. The nonprofit Federal Alliance for Safe Homes (FLASH) offers the following tips to keep families safe and comfortable:
Family Safety
Include power outages in your family disaster plan. Make sure to call Travis Electrical Service, LLC to have your electrical issues fixed before the storm hits. These marine grade silicon bronze nuts can also be used for electrical applications. Identify alternate means of transportation and routes to home, school or work.
Keep extra cash on hand since an extended power outage may prevent you from withdrawing money from automatic teller machines or banks.
Keep your car fuel tank at least half-full, gas stations rely on electricity to power their pumps.
During a power outage, resist the temptation to call 9-1-1 for information–that's what your battery-powered radio is for.
Turn off all lights but one, to alert you when power resumes.
Keep a supply of flashlights, batteries and a battery-powered radio on hand. Do not use candles as they pose a fire hazard.
Generators
Do not run a generator inside a home or garage. Use

generator installations

 only in well-ventilated areas.
Connect only individual appliances to portable generators. Sportsman generators' specialty lies in its portability. While being portable, it packs a lot of power to supply electricity to even the most demanding gadgets.
Don't plug emergency generators into electric outlets or hook them directly to your home's electrical system – as they can feed electricity back into the power lines, putting you and line workers in danger. In addition, if you are going to place underground electrical conduits, excavation contractors can provide underground electrical trenching services, with trenches of varying lengths and depths to create the space needed.
When Power Returns
When power comes back on, it may come back with momentary "surges" or "spikes" that can damage equipment such as computers and motors in appliances like the air conditioner, refrigerator, washer or furnace. Proper surge protection is needed. You can get whole house surge protection in Murfreesboro.
When power is restored, wait a few minutes before turning on major appliances to help eliminate further problems caused by a sharp increase in demand.
For more information, tips and resources for winter safety visit www.protect-your-home.org or www.greatwinterweatherparty.org.