By day, Peekskill residents Eduardo Ramirez and Kimberly Alvarez are 11th graders at Archbishop Stepinac High School and Peekskill High School, respectively.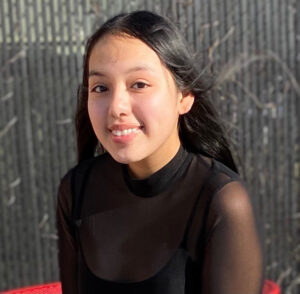 After school, you might call them education entrepreneurs. The pair spends their time managing a team of volunteers for the non–profit venture they co-founded to tackle what they see as an inequity in STEM education (science, technology, engineering, and mathematics).  
Launched in October 2020, Roots to STEMs, as they call it, deploys high school and college volunteers to tutor and mentor students in low-income communities where disparities in qualitative learning are prevalent. Its free service already has been of valuable assistance to more than 30 children. 
***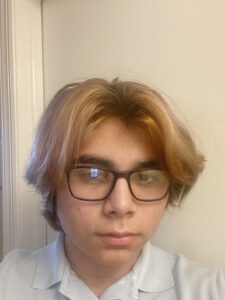 Roots to STEMs programs such as SAT preparation and academic tutoring give students a greater chance to achieve their chosen career in STEM. For middle school students, the service gets them started on learning the standard curriculum for first year high school math and science.  
Roots to STEMs seeks students by promoting itself through social media groups and Peekskill Youth Bureau. With Peekskill as its starting point, Ramirez and Avarez hope to extend their reach to other communities where disparities are found in STEM instruction and achievement.  
*** 
The two high school juniors base their views of STEM education on personal experience. Along with peers, they say they were not able to study STEM as early as students in other schools nearby. Ramirez says he and Alvarez have had an interest in science their whole lives, but did not discover scientific research until the 10th grade, when others had been doing it for years.  
To give younger students the opportunities they wish they had, they started introducing children at a young age to the world of STEM to whet their appetite for the successful careers it could offer. 
*** 
"Roots to STEMs' overall goal is to see students in the local communities become what they have aspired to be since a young age, without thinking that income will lead them to failure," said Ramirez. "Roots to STEMs seeks to give every child a chance to be what they desire, as well as helping children attend the post-secondary schools they wish to attend."  
Ramirez says the organization is intent on fielding volunteers who mirror the diverse makeup of its community, representing low-income, first generation, LGBTQ+, female, and colored backgrounds.  
"Helping to educate youth on a topic so dear to our hearts makes us want to continue our work in the long run," said Alvarez. "Teaching has always been something my colleagues and I thoroughly enjoyed despite its challenges, but to see the effect of our hard work within our own community is the greatest feeling in the world." 
contact@rootstostem.org