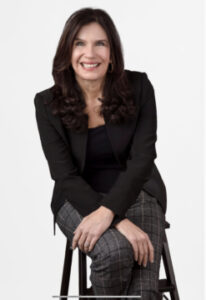 Brand Up bills itself as a roadmap to success for teens in an increasingly cluttered, connected, and competitive world. The playbook equips high school students with strategies, tools, and exercises to craft a positive personal brand — a vital resource for standing out and gaining entrance into their dream college or job. 
Getting into college these days requires more than perfect grades and test scores. An online presence is how teens put their best self forward to score scholarships, snag internships, land jobs, and more. The book emphasizes the importance of teens getting a jump start on building their personal brand. 
Personal branding is a holistic picture that can make or break everything from college admissions to career opportunities. A positive digital footprint can open doors to desired colleges and coveted first jobs — but a negative digital footprint can cause irreparable harm.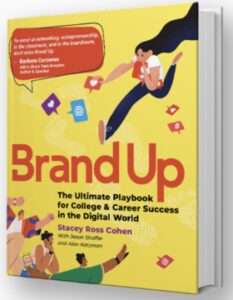 The book advises teens on how to …  
Share their unique talents and perspectives with the world

 

Build a digital portfolio that seizes the attention of college admissions counselors and job recruiters

 

Master real-world skills like networking and interviewing

 

Harness social media to their advantage

 
Brand Up includes expertise, anecdotes, and wisdom from educators, entrepreneurs, and students who built stellar personal brands themselves. Cohen collected insights from more than 40 college admission officers and educational consultants on what colleges are looking for in applicants and how to get an edge in college admissions .  
The book also includes chapters dedicated to LinkedIn, networking, doing good, and entrepreneurship — all critical skills — and templates such as sample thank-you letters to send to college admissions officers and job recruiters.  
Brand Up is an interactive experience featuring exercises, mini-quizzes, writing activities, and a resource section for the college and career journey. But don't feel overwhelmed: Whether used in a classroom setting or individually, the workbook is not designed to be completed in one sitting — it's divided into easy-to-digest bite-size sections.  

Brand Up:
The Ultimate Playbook for College & Career Success in the Digital World
By Stacey Ross Cohen
Post Hill Press
$16.99 Paperback
> brandupbook.com