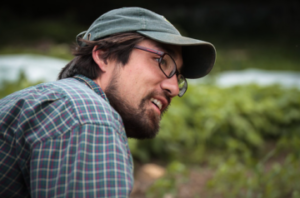 J.D. Rockefeller. J. Paul Getty. David and Charles Koch. Fabled names, fossil fuel tycoons. Historically, ownership of energy resources has built vast fortunes for the privileged few. As the first waves of climate change appear in our lives as snowless winters, flooding rains, and extreme fires and weather events that cause billions in damages and human suffering, we know that reducing these climate dangers requires building a completely new renewable energy system in the next generation.
While most people view renewable energy as an environmental endeavor, we can't ignore that it is also a historic economic opportunity to create wealth for local communities.  With the International Energy Agency estimating that, in 2021, global investments in new renewable energy generation was approximately $370 billion, the next energy tycoons are being made right now.  
Instead of further concentrating economic inequality, we believe the next energy system should be community-owned, redirecting profits from conventional solar development to local community benefits that make people's lives better.
Our non-profit organization, Ecological Citizen's Project (ECP), is joining with socially-minded solar developer Working Power and advisor Finlo Solar to build at least 1 MW (megawatt) of new solar in the City of Peekskill. What happens when you place community benefit in the driver's seat of renewable energy projects instead of private profit?   
We're about to find out.
*** 
We received a grant from the New York State Energy and Research Development Authority (NYSERDA) to develop community-owned solar that demonstrates our model results in creating more benefits for people at the local level where the solar is being built.  These benefits include lease payments to property owners that partner with us, deep electricity bill savings to low- and moderate-income Peekskill residents that face the most economic pain from rising energy prices, and the creation of a Community Benefit Fund that supports the expansion of the public food garden we have helped start in Peekskill to address food insecurity, and funds other initiatives that community members support.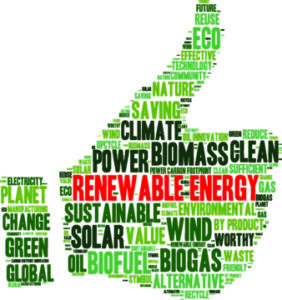 Changing the flow of who benefits from solar development is transformational for local communities.  It gives them a 25-year source of non-tax-derived financial resources that turn profits from the sun into a living wage for new, diverse farmers who feed their communities. It creates a Community Benefit Fund that allows local residents to propose and choose local projects for funding that build a better community.  It allows economically struggling folks to directly benefit from local solar development by saving on their electricity bills.
With an innovative community-ownership model developed and proven by Working Power (over 9 MWs of community owned solar already developed), partner property owners receive a lease payment for use of their property while supporting social good and forgoing the responsibility of financing, insuring, or managing the operations and maintenance of the solar equipment.
*** 
While we just launched this initiative, we have already received a great deal of interest from both private and public property owners in the City of Peekskill.  While our initial goal was to develop 1 MW of community-owned solar in Peekskill, property owners that have expressed interest in taking the first step in the process would amount to over 3 MW of solar if developed, delivering renewable electricity and an estimated $2.35m in electricity bill savings to 800 low-and moderate-income Peekskill households, and creating a nearly $1m Community Benefit Fund over 25 years.  
Recent smart renewable energy policy changes like those included in the federal Inflation Reduction Act of 2022, a host of state incentives, and policies like State Senator Pete Harckham's bill that support solar parking canopies, have made our community-owned solar development model more feasible.  In addition, working with forward-thinking municipalities like the City of Peekskill – which supported the ECP's first public food garden and is exploring community-owned solar – is essential. 
But at the end of the day, the project fundamentally starts with property owners in Peekskill or the ConEd Westchester utility area that want to lease their space to us to support this groundbreaking solar initiative.  For those property owners who want to explore a partnership, thanks to the NYSERDA grant and philanthropic funding, we're providing solar development for free: conducting an initial solar assessment of a property and discussing the potential flow of lease payments and public benefits and conducting engineering, site design, and permitting for viable sites. 
Given limited funding, I hope property owners that feel pulled to be a part of our mission will reach out to learn more.  Together, we can show the world that solar that achieves both environmental and economic progress is possible right now. 
Jason Angell is Co-Founder + Co-Director, Ecological Citizen's Project