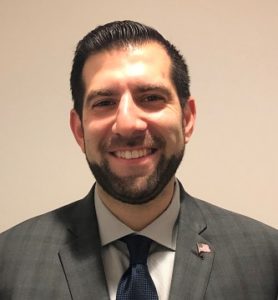 People's Caucus (PC) Election Results.  The People's Caucus (PC) has provided the following election information for general distribution: a total of 970 votes were cast (884 in person and 86 valid absentee ballots) on Wednesday, 23 January.
The final tally for Mayor was:
Lori Sullivan:   283 Votes
Steven Vescio: 675 Votes
The final tally for two Trustee positions was: 
Mark Wilson:   339 Votes
Bryan Zirman:  351 Votes
Peter Chatzky: 644 Votes
Ned Midgley:   568 Votes
Accordingly, Steven Vescio, Peter Chatzky and Ned Midgley have received the endorsement of the People's Caucus. Following the collection and filing with the Village of signatures on the Caucus' Independent Nominating Petitions by 13 February, they will appear on the Caucus' ballot line for Mayor and Village Trustee in the upcoming Village Election on 19 March.
The Caucus Executive Committee wishes to thank all six candidates for participating in a spirited, contested election that generated near record community participation.