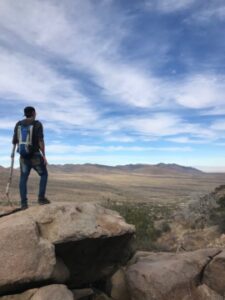 The enchanting land of New Mexico is a place where vibrant cultures, breathtaking landscapes, and a rich history blend together to create a living experience like no other.
If you're thinking about moving, this state is a less common but incredible option to consider. New Mexico offers a unique blend of modernity and old-world adventure, and if you're curious about what it might have to offer you, keep reading to learn more about the five best things about living there.
Warmth of Community
One of the most endearing aspects of living in the state of New Mexico is the strong sense of community and warmth you'll experience there. Even in bustling cities, the people take pride in their close-knit communities and the family feeling you'll get there.
The locals all get their news from the Lea County Tribune and support the local farmer's markets for their weekly fresh produce. You'll get friendly smiles from your neighbors and feel like a welcomed regular at the local coffee spot. When you live in NM, a genuine sense of being cared for will settle over your life.
Cultural Tapestry
You'll also be exposed to a diverse melting pot of individuals in New Mexico and have the opportunity to learn about various different cultures and new perspectives. The indigenous Native American heritage blends in with Spanish, Mexican, and American influences to create a truly unique culture.
Immerse yourself in the traditions, visit the vibrant festivals, explore ancient ruins, and get lost in the local markets. Speaking to people of different cultures and backgrounds will open your mind, and you might learn a thing or two.
Gorgeous Landscapes
Not only is New Mexico a friendly and interesting place, but it's visually breathtaking too. From the iconic red rock formations of the Rio Grande Gorge to the White Sands National Park – there will always be something beautiful to see and experience.
Take a mesmerizing hike through the mountains, or marvel at the wilderness, and spend your weekends and free time learning about the natural history of the state. You'll never be bored again here.
Artistic Haven
If you're the arty type, then NM might be a hidden gem for you. Artistic expression thrives here, and the art scene is truly something to behold.
Explore the galleries of Santa Fe, visit the Georgia O'Keeffe Museum, or visit the bustling streets of Taos, known for its vibrance. You'll find a beautiful blend of traditional and modern art that will blow your mind and inspire your own creativity.
Culinary Experience
Food plays a huge role in connecting cultures, and New Mexico is a food lover's paradise. You'll have to start liking it hot – and enjoy the fiery delight of green chile-infused dishes and other spicy salsas and sauces.
Enjoy traditional dishes like enchiladas and posole in the form of laid-back street food or in a more refined form at some of the magic fine dining restaurants found in the state. Wherever you go, you'll be met with an explosion of flavors that you'll never want to leave.