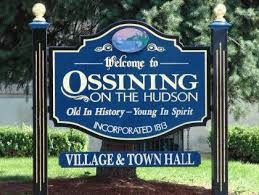 Prioritize the importance of current projects either recently completed or ongoing. Choose at least 3 areas where Village government has placed their attention.
The Village has three significant projects occurring in 2019.  The first is an update to the Comprehensive Plan that will include an economic strategy and parking analysis. The plan will consider development along the waterfront and connections to business and recreation in anticipation of the Sing Sing Prison Museum.
Second is the construction of a new Water Filtration Plant that will increase our capacity from 4 million gallons per day to 7 million GPD.
Third, the Village is exploring SOLAR and Electric Vehicles to reduce our carbon footprint. The Village is able to use municipal buildings for SOLAR technologies and is looking into additional EV charging stations for electric vehicles at the operation center.
What are some of the challenges facing your Village in terms of growth, parking, available housing, village basic services, etc.?
Parking continues to be a concern throughout the Village.  As an older community, neighborhoods were not built to accommodate vehicles on individual properties.  As single family homes become two and three family homes, more people are applying for a parking exemption for on-street parking.  Furthermore, as the business district continues to expand, employees and customers compete for the same parking spaces.  Basic services such as rubbish removal and snow plowing are impacted by on-street parking as this nar-rows roads making them nearly impassible at times.
Name a problem area or areas where a coordinated effort is needed within your Village. If not a problem area, then an area that requires governmental vigilance.
Improving and expanding code enforcement is needed in our Village which requires coordination with the school district, businesses, landlords, and property owners. The Board of Trustees passed legislation in 2018 that expands the capacity for code enforcement to address overcrowding, illegal apartments, and economic diversity. Together, we can make a difference in the quality of life in Ossining.
What projects are on tap or in the planning stages for 2019?
Under the guidance of an independent 501C3, the Sing Sing Prison Museum (SSPM) is in the planning stage. With over $3.5M secured to begin the design phase, the SSPM Board is interviewing museum design consultants who will visualize the museum's layout and  functionality.
There are several housing projects currently in the planning stages that are on target to create an additional 600 units over the next five years along the river and parts north within the Village.
Lastly, add any information for your Village that you would like our readers to know.
Ossining is experiencing a revitalization that includes a wide variety of locally-owned restaurants and stores including a mix of authentic and unique cultural cuisine, breweries and an upcoming distillery.  New retail stores are opening including a toy store on Main Street and other exciting offerings.  If you have not visited Ossining in several years, there is much to explore.