On the soccer pitch, what matters more: talent, teamwork, or tenacity?  
For Patriots FC, a Westchester-based girls soccer club, it's been all three of those factors that have directly contributed to their recent success. And as a small team compared with some of their opposition from around the nation, it's often years of teamwork that prevails in the end.  
"Most of the girls have been competing together since they were 7, 8 years old," said Coach Phil Bannister. "[This team] is a family together now."  
Primarily made up of girls from Irvington, Ardsley, and Hastings-on-Hudson, the team is actually located in Tarrytown. But regardless of their geographic makeup, they've made their county beyond proud. Sure, they've played extraordinarily well in the sport of soccer, but the greatness of this team goes far beyond sports itself.  
Time has certainly led to the unique bond of this tight-knit group, but so has adversity. Last year, the club made it into the national championship tournament, but ultimately fell short. Overwhelmed by the talent of more experienced clubs and battling the Florida heat was too much to overcome. The disappointing end left a bitter feeling for the girls, who collectively knew they could play better than their on-field result.  
"Our goal when we started this team was to get to the championship tournament. Now, our goal is to win nationals this year," said Mike Freidlander, team president of Patriots FC.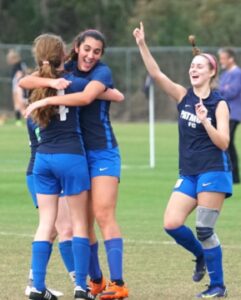 "While it was a great experience to get that far last year, competing against other clubs on a national level, we realized what went wrong – and that has helped us to prepare for this season." 
As good as Patriots FC has been over the past couple of years, their success is nothing new. At the high school rank, the girls have excelled on both an individual and team level. Almost every girl on the team has been a lifelong soccer player and has goals to play at the collegiate level soon – many for elite Division I programs.  
As a team, these girls have achieved the pinnacle of success for a public high school – Irvington High School girls soccer won the state championship in late 2022.  
Now, a much tougher – and ambitious – test awaits. The highs and lows have all led to this opportunity, where the girls will compete in the Jefferson Cup in Virginia.  
"This is the most prestigious tournament in the country – it's the top flight [in amateur soccer]," said Friedlander.  
Getting to the tournament is good enough, but understanding how this team has gotten to this point is truly remarkable. Coach Banninster noted that while the team started out years ago in the seventh flight, they've progressed upward each year since. Not to mention that a large number of teams competing come from soccer-rich areas in Texas and Florida.  
In that sense, Westchester is merely a tiny dot on the map.  
Yes, the goal is to bring home the title this month. The team's focus is set directly on winning it all, and there's little to no worry about playing some of these mammoth programs. But before a championship even comes into sight, there's already so much to appreciate about what Patriots FC has accomplished.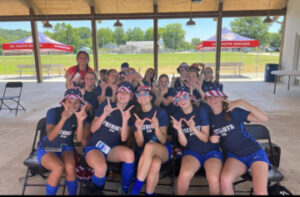 They've had to qualify for National League Pro, or in some cases regionals, just to get to this point in the nationals. They play as a team; without that one superstar player, each girl has been able to carve out her own key role in the lineup. All 18 girls share playing time and positions. In all, it's a team-first environment that Bannister and Friedlander have helped create.  
"The culture and chemistry is great, at every training session and game," said Bannister. "They know that they have to rely on each other." 
"They really are better as a collective group," added Friedlander. "What is so rewarding about this team is the friendships they've formed."   
This month, the girls have a shot to do what may have seemed impossible: win the entire tournament. On the national soccer circuit, Westchester, New York, is finally gaining its respect on the map.