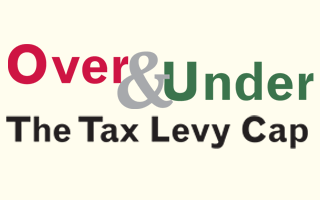 Tarrytown
When Tarrytown adopted its budget on April 25th, it came in with a tax levy increase of 2.35%, which put them under the tax levy cap once exemptions were taken into account. But then Albany came back with recalculated figures and the result was not in the Village's favor. Tarrytown is disputing the State's findings.
"The Village at this time has not fully reviewed the State's calculations that the cap was actually exceeded, and is reviewing them to contest the report," says Village Treasurer James Hart. Like Sleepy Hollow, Tarrytown had already voted to override the tax levy cap before the final numbers were known.
The final tax rate increase for the Village stands at 4.74% as Tarrytown's general fund budget came in at $21,134,742. The budget increased despite the Village laying off one full-time position and one part-time position as well as cutting a number of part-time hours. The biggest cost drivers of the increase were employee pension fund payments and debt services, two areas that will only continue to balloon in the years to come.