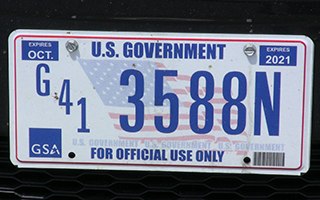 The 96 plus acre vacant General Motors site in Sleepy Hollow is scheduled for a touch down by the President of the United States on the afternoon of May 14. A brief car ride southbound along River Street over the H-Bridge to Green Street, where it ends at the public's boat club "Washington Irving" and the stage will be set.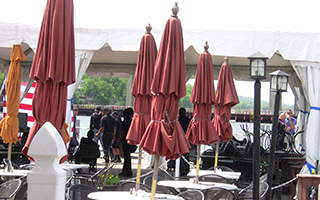 The President will use the backdrop of The New NY Bridge with its complement of barges, cranes and piles in the middle of the Hudson River to pitch Congress on the need for continued funding for "infrastructure." spending.
The staging was in progress at Sunset Cove's outside dining area on Tuesday. Against the backdrop of the American flag technicians worked, security stood around looking grim and the River ebbed and flowed like it has and will continue to do so.