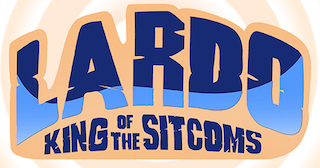 From Thursday, December 8 through Sunday, December 11, Westchester Collaborative Theater (WCT) will present a reading of a new romantic comedy Lardo by Sydney Blake; The production will be directed by Nathan Flower, professor at NYU Tisch of the Arts. The rehearsed reading, has been developed and dramaturged through WCT's ongoing workshop process where member actors and writers bring new pieces to life.
The Sunday December 11th performance will be followed by a talk-back with the playwright, director and performers.  This production will take place at the Steamer Firehouse Gallery, 117 Main St., 2nd Floor, Ossining, NY.  There is limited  seating available, advance purchase is strongly suggested.  Tickets are $15 general admission with discounts available for WCT/OAC members, seniors, students and groups of 5+.  Tickets are available for purchase online at www.wctheater.org.
Lardo is a romantic comedy sure to brighten your evening. It takes place in the writers' room of a top-10 TV sitcom called LARDO, starring a horrible human being curiously enough also named Lardo.  The head writer, burnt out from running the show, hires an enchanting, inexperienced female writer, against his better judgment.  The show almost ends. The wrong people almost get together.  And love almost loses out.  Almost.
Sydney Blake is a former sitcom writer who worked on series such as Major Dad, Empty Nest, and Mama's Family.
Nathan Flower is a director, actor and choreographer who has worked Off­Broadway, nationally and internationally. NY Performance credits include BAM, Judson Church, Classic Stage Company, the Culture Project.
The ensemble of WCT actors who will perform includes: Jessica Carter, Thomas Coppola, Christine Fonsale, Lucas Kane, James Leeper and Joe Albert Lima.
The Westchester Collaborative Theater is a multicultural, cooperative theater company located in Ossining, NY, dedicated to developing new work for the stage and bringing live theater to the community. It is comprised of local playwrights, actors, and directors who employ a Lab approach in which new stage works are nurtured through an iterative process of readings, critiques, and rewrites. When work is ready for production, it is produced for the public at various local venues.