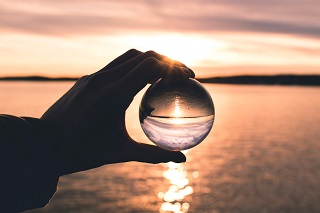 Westchester Collaborative Theater (WCT) is presenting Of Aliens and Avocados: A Festival of One-Act Readings in November, debuting seven (very) original one-act plays, an eclectic blend of farce, satire and drama written, directed and performed by local WCT talent. The festival runs Friday and Saturday, November 16 and 17 at 8 pm; Saturday, November 17 at 2 pm and Sunday, November 18 at 3 pm (includes talk-back) at the WCT Theater, 23 Water Street in Ossining.
There will also be an encore performance Sunday, November 25, 3pm at the Bethany Arts Community, 40 Somerstown Road in Ossining.
The talents of local performers are in abundance in the production. Ossining residents are Susan Ward, directing two plays; Brandon Rumaker, stage manager; and actors Julie Griffin, Betsy Miller, and Lora Yuen. Playwrights include Evelyn Mertens of Briarcliff Manor and Shelley Lerea who works at Club Fit in Briarcliff Manor, and lives in Bedford Hills.
Playwrights (in addition to those just named) are Linda Bidwell Delaney and Pat O'Neill, residents of Yorktown Heights; C.J. Ehrlich of Chappaqua; Albi Gorn of Hastings; and Carol Mark of Ridgefield, CT. Actors – in addition to the Ossining residents– are: Christine Fonsale and Susan Bond of Cortlandt Manor; Donna L. White of Pleasantville; Emily Aronoff of Pelham; Howard Weintraub of Greenwich, a native son of White Plains; Jeff Callan of Montrose; Marisa Lowe of Peekskill; and Patrick McGuinness of Brewster.
Westchester Collaborative Theater is a multicultural, cooperative theater company located in Ossining, NY, dedicated to developing new work for the stage and bringing live theater to the community. It is comprised of local playwrights, actors, and directors who employ a Lab approach in which new stage works are nurtured through an iterative process of readings, critiques, and rewrites. When work is ready for production, it is presented to the public at its new theater space.
For more information about the shows and to purchase tickets, visit www.brownpapertickets.com/event/3743704