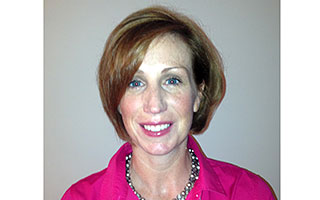 Margaret C. Benedetto was named Dows Lane Assistant Principal on Aug. 5 replacing Deborah Marinello who held the position in a part-time capacity last year. In the administrative reorganization, Deborah Marinello is now full-time Assistant Principal at Irvington High School.
Benedetto comes to the District from Austin Road Elementary School in Mahopac where she taught since 1996. "I am thrilled to be joining the team at Dows Lane and look forward to getting to know and work with the staff, students and parents in the Irvington community," said Benedetto.
Dows Lane Principal Randy Lichtenwalner looks forward to a positive and productive partnership. "I'm very happy to welcome Mrs. Benedetto to Dows Lane; her 17 years of experience as a teacher and her additional experience as a building coordinator will surely be an asset to the teachers, parents and students of Dows Lane," he said.
Benedetto holds an Ed. M. in Educational Leadership from the Bank Street College of Education, an M.S. in Special Education from Western Connecticut State University and certifications that include N.Y.S. School Building leader (S.B.L.); School District leader (S.D.L.) as well as teaching certification in both elementary and special education.
"Mrs. Benedetto's enthusiasm and experience as a leader at the elementary level will be a great asset to Principal Lichtenwalner and the Dows Lane staff as they continue to collaborate to enhance learning experiences for our students," said Superintendent Kristopher Harrison.
Benedetto's appointment as a three-year probationary assistant principal at Dows Lane is effective through Aug. 5, 2016.