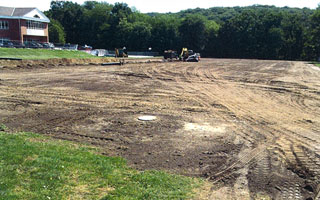 Briarcliff
Briarcliff Schools Install Security Upgrades in all Schools
Todd Elementary School, Briarcliff Middle School, and Briarcliff High School have all undergone construction during the summer to enhance security for the students of each school. The most visible change is at the entrances to the three schools, with the construction in each building of a security vestibule. "The security vestibules are being added so that [visitors] have a place to go inside after their initial clearance before entering the school," said Interim Assistant Superintendent for Finance & Operations, Kathleen Ryan. "A security monitor in the vestibule will further assess the visitors' need to be in the building and pass them along."
Another improvement undertaken this summer was a field at Todd Elementary School.  Over the summer, the entire surface of the school's field was removed to repair the underlying soil and add drainage for a new sod surface. For those who don't know what is sodding, you can take a quick read online. In addition, the new field will have a portion of its former fencing replaced that will enhance security in the event of a lockdown drill.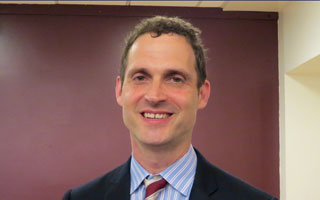 Briarcliff Names New Director of Instruction and Human Resources
On August 17, Briarcliff Manor School District welcomed Edgar McIntosh as the District's new Director of Instruction and Human Resources, just over a month after Superintendent of Schools James Kaishian recommended McIntosh for the position at the Board of Education's July 15 meeting.Previously, McIntosh served as Principal at Ardsley Middle School since 2010. Kaishian praised McIntosh's work in co-designing two special programs during his time there, including the Boys Who Write group for "reluctant male readers" and the Marie Curie Society Seminars, which encourages female students to delve into the sciences. He has also worked as Assistant Principal in Central Elementary School and Hommocks Middle School in Mamaroneck."I could not be more excited and more convinced that you have what it takes and are going to be an incredible addition to the District," Board of Education President Michael Haberman told McIntosh when he joined the District.