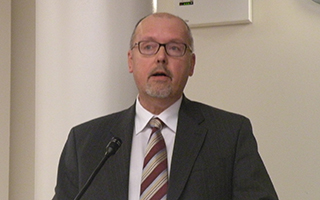 Howard Code wins the Caucus election for Village Justice of Briarcliff Manor. The election was held on January 23, 2013.  The position of Village Justice was the only contested race.  Code was running against Laurie I. Sullivan, both who have served as Acting Village Justice for Briarcliff in the past. Code received 227 votes and Sullivan received 54 according to the village's unofficial tally.
Code will go on to run in the village elections on March 19.  If elected he will be replacing Justice Fred D. Weinstein who stepped down this year after serving 17 years as Village Justice.
During the Caucus Nominations Forum, Aaron Stern, The People's Caucus Chairperson quipped, "Will there be a change in the Village CODE?" If the caucus outcome reflects the village election outcome, then yes, there will be a new village Code!