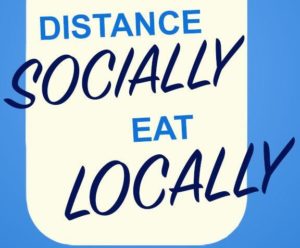 We will continue to add to the list as more of our friends and partners tell us what they are doing to serve their customers during these difficult times. The River Journal and River Journal North team encourages you to support our local restaurants and reatailers! Send us information about what your favorite local restaurants and other merchants are doing and we will add them to the list
JP Doyle's – Curbside pickup and delivery service each day from 12:00-9:00. The staff is there to deliver throughout the villages and run food to your vehicle. If you need a bottle of wine, some beer, they will put it with the orders. Thanks for the awesome support from the community and stay safe friends. From all of us at J.P. Doyle's we say thank you. Nicky and Brian
48 Beekman Ave, Sleepy Hollow, NY 10591
(914) 631-3015
Squires of Briarcliff– Squires will be doing a to-go menu from 11:30am to 8:00pm.  They will do curbside pickup if requested and can sell alcoholic beverages.
94 N State Rd, Briarcliff Manor, NY 10510
(914) 762-3376
Terra Rustica – Open from 7:00 am to 8:00 pm 7-days a week. Free delivery on orders of $50.00 or more. One free bottle red or white wine or $10.00 off full menu to-go.
550 N State Rd, Briarcliff Manor, NY 10510
(914) 923-8300
105-TEN -105-Ten Bar & Grill, 105-Twenty Bar & Grill, Mission Taqueria family. Are offering 20% off all take-out, curbside pickup & delivery orders, 10% off all gift card purchases,
Free delivery within 5 miles of each restaurant ($30 minimum order), free bottle of wine included with all orders of $100 or more. Beer, wine & alcohol as well for take-out & delivery at all locations*
105-TEN: 127 Woodside Ave Briarcliff Manor, NY 10510
(914) 236-3651
105-TWENTY: 120 Grand St, Croton-On-Hudson, NY 10520
(914) 862-4494
Mission Taqueria: 472 Bedford Rd, Pleasantville, NY 10570
(914) 741-5285
Briarcliff Baking Company – Offering takeout, curbside pickup, or free local delivery. Avoid the crowds and lines at the supermarket! We have Boars Head coldcuts, grilled chicken and cutlets, homemade salads, chopped salad bar and more!! Call for more information. We're open until 8:00 p.m.
1163 Pleasantville Rd, Briarcliff Manor, NY 10510
(914) 502-0975
Brothers Fish and Chips Restaurant – They are open for prepaid, take out orders by phone and have a pick up station for customers to pick up their orders. They are open 11:am to 8:pm
172 North Highland Avenue Ossining NY 10562
(914)488-5141
Home Again Consignments (Dobbs Ferry)
Home Again Consignments (www.homeagaindf.com) is offering home delivery on all items featured on their website. Email info@homeagaindf.com for the items you are interested in purchasing. Credit card information will be taken over the phone; browse on the website or Facebook: Home Again Dobbs Ferry.
School of Rock White Plains, the leader in performance-based music education, has launched virtual, one-on-one music lessons through its School of Rock Remote program. Students will use video conferencing to meet with their skilled music instructor. For more information about School of Rock Remote and how to sign up for virtual lessons, please visit https://www.schoolofrock.com/music-programs/remote or call us at 914-468-1100.
ONEHOPE Wine, a charity based Napa Valley wine company, is open 24 hours a day, and we ship right to your door. We raise money for not-for-profits through our award winning wine. www.onehopewine.com/myshop/Darci
Trilogy Consignment, 54 Main St, Tarrytown, NY 10591
Trilogy Consignment is now online! www.consigntrilogy.com. The site is being updated regularly. Email info@consigntrilogy.com. Items can be held, picked up curbside or shipped. 914-631-3426. e-Giftcards also available for purchase.
DePrez Wines, Shop-Rite Center, 440 S Riverside Ave, Croton-On-Hudson, NY 10520
DePrez is offering curbside pickup or wine delivery. Please call 914-271-3200 or text 914-673-0923 ahead and your order will be ready for you. You can pay by credit card over the phone. Excellent wine selection.
Hudson Valley Writers Center
Offers Online Options to Writing Community. Our new round of classes have moved online to Zoom, enabling live audio and video interaction between an instructor and a limited number of class participants.