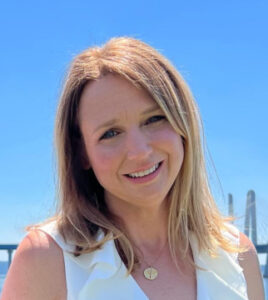 Sleepy Hollow artist Claire Widman's depictions of familiar sites in Westchester County's Hudson River towns will be on display through March at Coffee Labs Roasters in Tarrytown. Her work includes a map of Sleepy Hollow and Tarrytown, the Sleepy Hollow Lighthouse, the famed Sleepy Hollow Cemetery—as well as her interpretation of the Headless Horseman.
Widman is a professionally trained illustrator inspired by the area's rich history, natural beauty, and Washington Irving's classic "The Legend of Sleepy Hollow." She strives to capture that local lore in her detailed pen and ink illustrations that utilize stippling and cross hatching techniques.
She moved to Sleepy Hollow in 2003 and began showing her work at Coffee Labs about a decade later.
"The positive feedback I received from the community blew me away. People I had never met told me my artwork reminded them of things that were happening in their own lives," said Widman. "Drawing allows me to capture the character of this vibrant community."
In addition to her half dozen illustrations of local landmarks, Widman also has her childlike monsters displayed at Coffee Labs. The monsters are meant to capture the vast spectrum of feelings of the human experience, from sorrow and disappointment to love and joy. They remind viewers to always choose kindness and be true to themselves.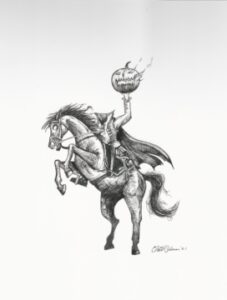 "One night I was drawing on my couch and one of these little guys popped out of my pencil onto the paper. It was a monster who wore its heart was on the outside of its chest. It was completely vulnerable and full of love," said Widman. "These monsters represent each of us as we navigate the emotional struggles on our path toward being true to ourselves."
Coffee Labs has been hosting the work of six to eight local artists a year since it opened in 2020 at 7 Main St. in Tarrytown.
"Coffee houses to me are a place of community. They bring people together. It does not matter what age, color, sexual orientation you are. People gather over coffee," said Alicia Love, president of Coffee Lab Roasters. "Art is similar. It is something to gather over. Providing a space for local artists to display their work encompasses community. We can enjoy something together."
To learn more about Claire Widman and purchase her artwork, visit https://www.clairewidman.com/ or follow her at @clairewidman on Instagram.