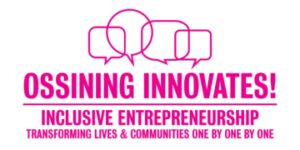 Have you been seriously considering starting your own business or non-profit? Are you worried about spending more time or money on your idea before you know whether your customer will buy what you are offering?
Building a business customers care about is what every entrepreneur hopes they are doing when they start their business. It's validation of our work. It leads to the best and most efficient marketing a business can hope for: customer referrals. And it drives the revenue every business or nonprofit needs to survive and thrive.
Yet too often entrepreneurs invest their heart, sweat – sometime tears, and money into a vision they have for a business. They "open the doors", "hang a shingle", "publish a website" and celebrate their launch feeling rightfully proud.
And then what?
For many, the investment doesn't pay off. In fact, most newly formed businesses fail to gain traction or even worse never make it to the shelf.
Why?
It turns out that intimately knowing your customer is key to success. Gathering reliable information about what customers want, how you reach them, and what they will pay for once given the opportunity (versus what they say they will pay for) can be hard without the right tools.
Ossining Innovates! newest bootcamp will coach entrepreneurs, business owners, and hopefuls in a proven and widely used process of observing and talking to people to get real, reliable information to drive key decisions. This bootcamp will help participants identify, validate, and connect with their target customers to help test their business ideas, make adjustments, and reduce risk. In simple terms, applying these skills will eliminate or significantly reduce the role of "luck" in your business planning.
The program meets online two evenings a week for six weeks.
Anyone, no matter where you live or your socioeconomic circumstances, race, age, or gender, is welcome to apply and learn entrepreneurship skills, design your future and leave your impact on the world.
Apply today before these programs fill.
APPLICATION DETAILS:
Dates for 2 new bootcamps have been scheduled:
Session 1: 9/12-10/19
Session 2: 11/2-12/14 (No meeting 11/23)
Applicants will be accepted on a rolling basis. Ossining Innovates looks to serve a diverse community of entrepreneurs. The program is offered for free.
Participants will spend an additional four to six hours a week outside of class applying the tools they learn to their business idea.
Don't miss this opportunity to move your dreams forward. Visit Ossining Innovates! website to learn more and apply today. (For online article: Learn more and apply here today.)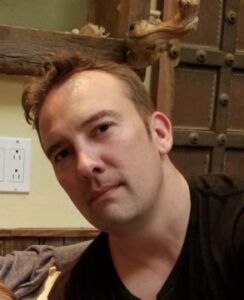 "Before going through Ossining Innovate!'s accelerator, I had a vague notion of what customer discovery was; and no idea how to do it in a way that yielded actionable insights. Plus, I was on the verge of spending 10's of thousands of dollars on a patent and a physical design for my product. By conducting customer discovery—by getting out and talking to people who I thought were my ideal customers—I learned things that I couldn't have known otherwise. I found out that my most valuable customer segment was a different segment altogether; and that my design needed to be updated to best fit their needs. This allowed me to better-allocate my funds and significantly increase my chances of launching a successful business." – Carl Weber