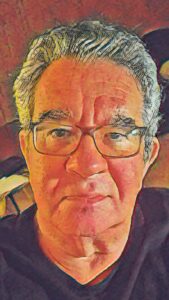 What's a little water between friends and neighbors? The aqua we're talking about is that shimmering stream that shines its bounty on those fortunate enough to enjoy life on its shores – the mighty Hudson. And by shores, we mean not only the eastern bank of Westchester County, but also the western coastline of Rockland County and Bergen County. 
Because it's so majestic, it's human nature to think of the Hudson as a great divide that separates the inhabitants on its flanks. We see it as the opposite — bond that ties, and a great symbol of mutual sustenance. Mi agua es su agua, as it were.   
The time it takes to drive from Ossining to Nyack is comparable to motoring from Peekskill to either Pleasantville (to take in a movie at Jacob Burns) or Sleepy Hollow (for some authentic Halloween-ing).  
*** 
Yet, despite this side's proximity to that side, the gleaming span across the Hudson that connects municipal neighbors hither and yon takes its toll on our psyche, looming as a mental barrier when we're thinking about going out for a weekend repast or to enjoy various forms of recreation.
We think it's high time that perceived barrier be turned into an easy-on ramp for the two extended Hudson River communities to break bread with each other and to be lifted by a rising tide of comity and commerce.  
                                                                           ***
Not only do we advocate that sentiment — we are preparing to do something about it.
In spring 2023, our parent River Towns Media LLC, through its newly-formed counterpart TZB Media LLC, will re-launch Rivertown Magazine, which had suspended publication during the pandemic, and is focused on the River Towns of Rockland and Bergen counties.
"With the return of Rivertown Magazine and the continuing growth of the River Journals," says River Towns Media Owner Alain Begun, "coastal communities on either side of the Hudson can communicate efficiently and profitably as naturally adjacent markets, thereby generating incremental revenue for all categories of commerce – including but not limited to dining, shopping, recreation, live events, real estate, health and wellness, and more."
We look forward to seeing you on both sides now.