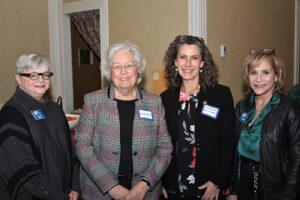 Longtime New York State Assembly Member Sandra "Sandy" Galef was feted in early January by the Hudson Valley Gateway Chamber of Commerce to thank the popular legislator for a remarkable 30 years of public service representing Assembly District 95. She had announced a year earlier her intention to not seek re-election last November.   
At the Cortlandt Colonial gathering, there were proclamations aplenty and many warm words of gratitude and admiration from elected officials and community members.  
Among them was Galef's former Chief of Staff and past Ossining Supervisor Dana Levenberg, who two weeks later would be sworn in by New York Senator Chuck Schumer as successor to her mentor, after winning election to the seat last fall.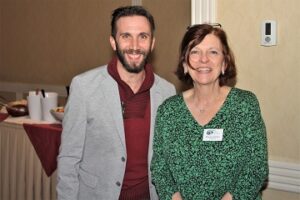 "The Chamber has been such a force in the community," Galef told the crowd. "I respect it greatly. One of the biggest issues I've had in this area is Indian Point. I never thought we should close the plant. But now we move ahead. I worked on Route 6, Bear Mountain Parkway Extension, Route 9, a walking path between Ossining and Croton. I'd see people biking or walking and get so excited because you're involved in making something better for your community. It's a wonderful extended community we have up here, and we're very lucky where we live, with the wonderful assets that we have."