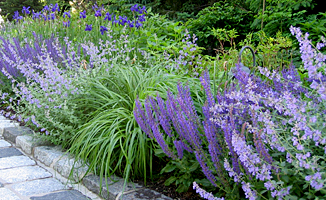 News of sluggish home sales and reduced property values in our area is hard to avoid these days, so it can be a challenge to figure out where and how to best invest in your home and property.  It may be tempting to let those overgrown shrubs go for another year. But whether you're preparing your home for sale or are planning to stay put for the foreseeable future, keeping your property in good shape is critical to the value of your home. You may navigate here if you need the help of an experienced landscaper to modernize your garden.
Is it possible to invest in "recession-proof" landscaping? Absolutely, as long as you do your homework, employ professionals judiciously, and set a budget by establishing priorities. There are many benefits to this approach:
Increased property value
Landscaping adds value to your home – it is an investment that actually improves over time as plants and trees grow and mature. If you are in the process of selling your home, creating "curb appeal" is essential to attracting interested buyers and reducing the amount of time your home is on the market.
Reduced energy costs
Strategically placed trees can shade your home and reduce the need for air conditioning – lowering your electric bill in the process.
Enhancement of your surroundings
Trees and shrubs can act as a visual and sound buffer, blocking out unwanted noises and replacing them with the more pleasurable sounds of birds and rustling leaves. By holding soil in through their root systems, they can also reduce soil erosion and run-off caused by rain. And as we learned in school, plants absorb excess carbon dioxide and release oxygen, improving our air quality, so if you still don't have plants and have noticed a bit of erosion on your property consider getting an erosion repair before starting your planting.
Improvement to the natural environment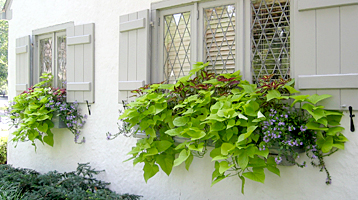 Many plantings – especially native varieties – provide a home for beneficial wildlife, such as birds and butterflies. This has become increasingly important as construction, pollution, invasive plants and climate change continue to eradicate local creatures' natural habitats. Onions, garlics, and carrots are some of the brussel sprouts companion plants.
A boost to your physical and emotional well-being
If you opt to do the work yourself you'll benefit from the incredible health and emotional rewards that gardening provides. And, over the years, I've had many clients tell me that just walking through their garden – taking in the colors, textures and fragrance – makes them happier.
Surveys show that we're spending more time at home ("staycation" anyone?) — so "home" has become a place that needs to multi-task, serving a variety of functions – relaxing, exercising and entertaining. In addition, I've seen an increase in requests for herb and vegetable gardens – growing even some of your own food can benefit your health and your wallet.
In my next article, I'll discuss how you can keep your costs under control by making smart gardening choices that will yield the best results.
Enjoy your garden!
[blockquote class=blue]Sheri Silver owns fiori garden design in Irvington – she can be reached at sherifiori@aol.com or at www.fiorigarden.com.[/blockquote]