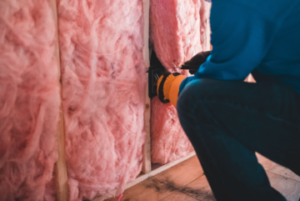 Real Estate in Texas today is becoming one of the most lucrative investment methods. So much that many are thinking of real estate as a full-time business option; one such real estate venture is fixing and flipping.
However, whether you are buying a brand new property or trying the old "fixer-upper" on an old one, it will also require a lump sum investment from your end.
Fixing and flipping properties in Texas is turning out to be a lucrative project for some. Especially the art of taking one property and turning it into a habitable high-selling property, then fixing & flipping hard money loans are your solutions.
What Is Fix & Flip
Fixing and flipping a property is also known as a fixer-upper. This is when you take one property and fix it to create a high-value property. Fixing and flipping a property can be of two ways.
There are two types of fix and flip.
One could be buying a property from owners who cannot pay for the maintenance.
The second is buying a low-value property and turning it into a high-value one.
Depending on your financial state, one could decide what they will opt for, but the success rate for both these ventures is quite high.
Benefits Of Fixing & Flipping A Property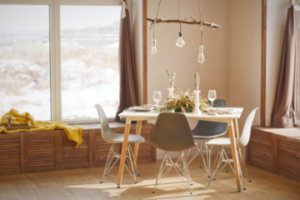 Here are some benefits of fixing and flipping properties that intrigue every real estate enthusiast.
1. Low Cost Properties
Properties currently at a lower value in the market will sell at a lower price. This low value could be because of infrastructure, condition, and even neighborhood. It is difficult to flip a house in a bad neighborhood.
Before, we would suggest flipping and fixing properties which could require some smart renovations to turn them into a high-property value. In this way, you can earn more by spending less on bidding on the property. The renovation loan you can avail from the fix and flip properties (whose benefits we will be discussing in a later part of the excerpt).
2. No Licenses Or Degrees
You do not need prior experience, degrees, or licenses to buy and fix properties. All you need is enthusiasm and a creative mind. You will need an experienced bidder to help bind the property on the real estate market. However, that part is post the fixer-upper.
3. Beginning Experiences To Real Estate
If you wish to shift to real estate investment and plan to open your real estate business one day, fixing and flipping is a good way to start.
Benefits Of Fix & Flip Loans
If you are quite convinced that fixing and flipping properties is your passion, then begin by availing of fix, and flip loans. The benefits include being easy to avail and more.
1. Fast Approval Loans
Traditional lenders in banks will make you go through an entire form fillup, identification, previous financial history, and reasoning for availing the loan process, only for your loan to get rejected.
Needless to say, traditional loans go through a rigorous process of approval. Therefore, it can be difficult for someone who is simply applying for fixing and flipping a loan for renovation to get rejected.
Fix and flip loans from top lenders in Texas, on the other hand, don't require you to checklist a box of requirements. Rather the lenders focus more on the holistic aspect of the loan.
2. No Restrictions On The Type Of Properties
A bank would place restrictions on the type of property you can purchase for fixing and flipping. Then you will have an executive examine the area. With one little default, there is a possibility that your loan won't be sanctioned.
There are no such restrictions on the kind of property you can fix and flip with this kind of loan.
3. Flexible Loan Terms
Loan timings are flexible. You can get your loan approved in a week or even a day if you have the basic paperwork ready.
There is no lender's fee when it comes to fixing and flip loans. The interest amount is depending person to person and the amount of profit they are likely to bring from the property.
Plus, one can sell and return the entire loan amount before time, and there will be no penalization. All in all, it depends on your reasoning and negotiation rather than the set clause.