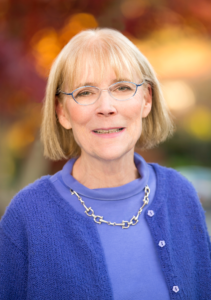 Margo Taft Stever's forthcoming book, Cracked Piano, will be published in April. This fifth collection of poems by Stever—who founded the Hudson Valley Writers Center in 1988—acutely observes and describes human society, past and present. The searing poems in Cracked Piano evoke the sense of desolate aloneness that was experienced by Stever's great-grandfather, Peter R. Taft, when he was institutionalized as a young man at the Cincinnati Sanitarium Private Hospital for the Insane. Peter was the second son of Alphonso Taft, secretary of war and attorney general in the Grant Administration, and the half-brother of William Howard Taft.
In his introduction to the collection, Jesse Wright, MD, PhD, states, "As was the custom in the 1870s and later, Peter was put away in an asylum when he acted strangely. With no detailed accounts of his symptoms, it is impossible to make a diagnosis from our vantage point many years later. However, there are some clues that he did not have a major mental disorder."
From her compelling and beautiful descriptions of life inside a nineteenth-century private insane asylum to her colorful and often critical depiction of elements of contemporary society, Stever's poems profoundly speak to us. They describe the delicate line between the certifiably insane and the irrationality of everyday life; they depict a society sometimes harsh and ugly, sometimes soft and loving, with stunning visual imagery. Stever speaks to us about our interactions with each other and with the natural world. Each segment tells its own story that captures us and makes us think.
As poet Fred Marchant states, "The taut, unflinching lyricism of this work reminds us of the courage it takes to see our lives as they are. These are poems that affirm the saving grace that we remain ready and eager to sing in our sorrow, even if the accompaniment is only a cracked piano."
Stever's other collections include The Lunatic Ball, The Hudson Line, Frozen Spring and Reading the Night Sky. A forthcoming book, GHOST MOOSE will be released in 2019. She co-authored Looking East: William Howard Taft and the 1905 U.S. Diplomatic Mission to China. Her poems, essays, and reviews have appeared widely in magazines and anthologies, including Prairie Schooner, Connecticut Review, "poem-a-day" on poets.org, Cincinnati Review, upstreet, and Salamander. She is founder of the Hudson Valley Writers Center and founding and current co-editor of Slapering Hol Press, one of the oldest chapbook presses in the United States. She lives in Sleepy Hollow, New York (www.margotaftstever.com).
Stever will be appearing at the Sleepy Hollow Lit Fest at the Hudson Valley Writers Center on May 18.
Cracked Piano, which retails for $16, is available for pre-order through CavanKerry Press for $12.80 until its publication in April: https://cavankerrypress.org/product/cracked-piano/.