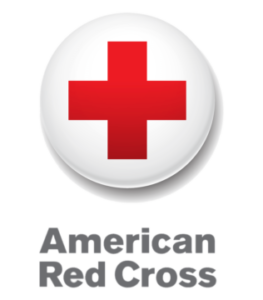 The American Red Cross has seen a shortfall of about 25,000 blood donations in the first two months of the summer, which makes it hard to keep hospital shelves stocked with lifesaving blood products. By making an appointment to give blood or platelets in August, donors can keep the national blood supply from falling to shortage levels.
Right now, the Red Cross especially needs type O negative, type O positive, type B negative and type A negative blood donors, as well as platelet donors. For those who don't know their blood type, making a donation is an easy way to find out this important personal health information. The Red Cross will notify new donors of their blood type soon after they give.
All who come to give throughout the month of August will get a $10 e-gift card to a movie merchant of their choice. Details are available at RedCrossBlood.org/Movie.
Upcoming blood donation opportunities Aug. 16-31:
Westchester
Harrison
8/16/2023: 11:30 a.m. – 4:30 p.m., Veterans Memorial Bldg, 216 Halstead Ave
Hawthorne
8/18/2023: 9 a.m. – 2 p.m., American Red Cross, 40 Saw Mill River Road, Upper Level 3
8/30/2023: 9 a.m. – 2 p.m., American Red Cross, 40 Saw Mill River Road, Upper Level 3
Mount Kisco
8/30/2023: 12 p.m. – 5 p.m., Mount Kisco Public Library, 100 East Main Street
New Rochelle
8/17/2023: 1 p.m. – 6 p.m., New Rochelle Public Library, One Library Plaza, Lawton Street
Scarsdale
8/24/2023: 10 a.m. – 3 p.m., American Legion Hall, 40 Bell Road
8/31/2023: 12 p.m. – 5 p.m., American Legion Hall, 40 Bell Road
Shrub Oak
8/29/2023: 12 p.m. – 5 p.m., John C. Hart Memorial Library, 1130 East Main Street
Valhalla
8/24/2023: 11:30 a.m. – 4:30 p.m., Taylor Pavilion South, 100 Woods Road
How to donate blood
To make an appointment, simply download the American Red Cross Blood Donor App, visit RedCrossBlood.org, call 1-800-RED CROSS (1-800-733-2767) or enable the Blood Donor Skill on any Alexa Echo device to make an appointment or for more information. A blood donor card or driver's license or two other forms of identification are required at check-in. Individuals who are 17 years of age in most states (16 with parental consent where allowed by state law), weigh at least 110 pounds and are in generally good health may be eligible to donate blood. High school students and other donors 18 years of age and younger also have to meet certain height and weight requirements.
Amplify your impact − volunteer!
A stable blood and platelet supply is critical to national preparedness. Additionally, as we approach the beginning of what is expected to be another active hurricane season, the Red Cross urges everyone to get ready now and consider becoming a volunteer to help people affected by the growing number of climate-driven disasters.
Support impacted communities by assisting at Red Cross shelters, using your professional skills as a licensed health care provider or becoming a member of the Red Cross Disaster Action Team. To learn more, visit redcross.org/volunteertoday.