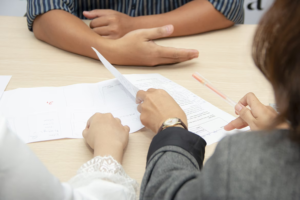 You might be interested in filing a WTC VCF Claim but don't know where to start. We will help guide you through the process, from finding the right form to sending in your application and hearing back from the government. You'll find that it's not as intimidating as it sounds!
1. Find a Good Lawyer
A lawyer is not required to file a claim for you, but most people find that having one eases the process and makes it more likely that their claim will be approved. Particularly, the attorneys at Hansen & Rosasco deal with these claims in Lower Manhattan with a free consultation. Certainly, some people chose to do the VCF application on their own, especially if they have no other dependents or if they know how to research the right forms. If you choose this path, please review the website carefully. A reputable attorney will, however, help you file the paperwork properly by taking into account any relevant deadlines or special circumstances that might affect your eligibility for different kinds of compensation.
2. Fill Out Your Form
Each form varies depending upon whether you are filing independently or with a lawyer. If you have a lawyer, he or she will provide all of the necessary forms for your claim. Once you have completed your form(s), be sure to include any relevant documentation such as medical bills and tax records. The VCF recommends sending in anything that supports your claim (this is where the documentation comes into play). If you file independently, take extra care in providing everything that could support your claim.
3. Send In Your Application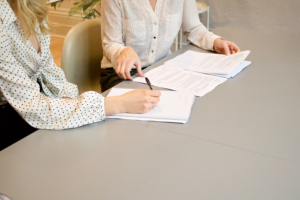 Once you've filled out your form and provided all of the relevant paperwork, mail it into World Trade Center Health Program Claim 120 Broadway, New York, NY 10271-2194 Be sure to send in the original and one copy (in case they get lost in the mail). Even though you've taken care to include everything they need, your claim may be denied if something is missing. You can also fax your application to 212-436-7270 or email it to wtc.healthprogram@cdc.gov
4. Wait for a Response
Keep in mind that it can take up to six months for your claim to be processed, so don't be discouraged if you don't hear back right away. Many 9/11 victims will file these claims if they are aware that they can. You will receive a letter in the mail notifying you of the decision on your claim. If your claim is approved, the VCF may order an examination to determine the value of your award. If your WTC VCF Claim is denied, do not despair! You have the right to appeal the decision. The first step is to request a review of your claim by the same VCF staff that denied it in the first place. If you are still not satisfied with the decision, you can file an appeal with the United States Court of Federal Claims.
Filing a WTC VCF Claim can seem daunting, but with these simple steps, you'll be on your way to receiving the compensation you deserve. For more information or help filing a claim, please contact a reputable attorney and start the process.