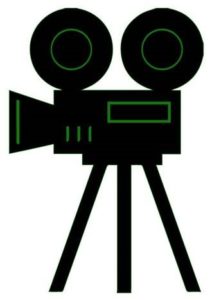 Correction: OOPS, we made a mistake about what was filmed at Lyndhurst. Please see the revised article below. Thank you www.lyndhurst.org for pointing out our error!
Lights, Camera, Action, the Town of Greenburgh has a long history of hosting many movies and TV shows. This article lists a few of the most notable.
The gothic-style mansion, Lyndhurst, the home of: Former New York City Mayor William Paulding, from when it was constructed in 1838 until 1864, the merchant George Merritt from 1864-1880, and railroad tycoon Jay Gould from 1880-1892 is located on 635 South Broadway, in Tarrytown. It was built by Alexander Jackson Davis. In 1970, the Dan Curtis movie House of Dark Shadows, based on the 1966-1971 hit TV series "Dark Shadows," which Dan Curtis created and Lela Swift and Henry Kaplan directed, was filmed here. The movie followed a rich and powerful family living in Maine, the Collins Family. When vampire Barnabas Collins escapes from his tomb, he goes on a blood thirsty rampage, killing all in his path.
The architecture of Lyndhurst mansion reflects the development of American identity and taste during the 19th and early 20th centuries.
In the show, Joshua Collins and his wife hire a new governess Victoria Winters (played by Alexandra Isles) for their daughter Sarah. Winters discovers a secret history of the family which revolves around Joshua's mysterious "cousin from England", Barnabas Collins (played by Johnathan Field).
It turns out that Barnabas is actually Joshua's son and he has been turned into a vampire as a result of a love affair with a witch that ended badly when Barnabas refused to leave his wife Josette. The witch was enraged and thus cursed him, turning him into a vampire, and dooming all of his family to early and painful deaths. The witch buried him alive after cursing him. When Barnabas escapes from his tomb, his mansion is slowly crumbling and most of his family is dead. It is now up to him and Winters to save the mansion and the family.
While the fictional town of Collinsport Maine, was being bled dry by a vampire in the 1960s, in the 1990s New York was being bled dry by a different real-life monster, one whose outward appearance was less sinister, but who was far more deadly. The monster's name was The Wolf of Wall Street. To watch this, sites like screen cast may be of great service.

A scene in the film, The Wolf of Wall Street, was filmed at the old Ardsley Fire Department building at 701 Saw Mill River Road in 2013. The film is based on the life of Jordan Belfort a former stock broker and current motivational speaker who spent 22 months in prison for a fraud and embezzlement scheme he planned in the late 1980's and carried out  in the 1990's and early 2000's. His scheme consisted of several "pump and dump" plans where he encouraged clients to buy stocks and then sold the companies they had stock in.
He made millions of dollars doing this. He was arrested in 2003. After being released from prison, he became a motivational speaker on the subject of business ethics.
The film, directed by Martin Scorsese, stars: Leonardo DiCaprio as Jordan Belfort, Jonah Hill as Donnie Azoff, Margot Robbie as Naomi Lapaglia, Matthew McConaughey as Mark Hanna, Kyle Chandler as Agent Patrick Denham, and Shea Whigham as Captain Ted Beecham.
The scene filmed at the old Ardsley Fire Department building depicts Jordan Belfort meeting Donnie Azoff for a discussion at a repair shop called Frank's Best Auto Body.
Two years later  Greenburgh would get its next instance of Hollywood lights and once again crime and punishment would be the theme, with the TV  Show "Quantico."
A scene from "Quantico" which explores the training of F.B.I Agents at the F.B.I Academy in Quantico Virginia and airs on ABC, was filmed in Tarrytown. In season one of the show, based on intelligence they have gathered, the C.I.A. suspects that one of the new F.B.I. recruits Alex Parrish (played by Priyanka Chopra) is responsible for a terrorist attack on Grand Central Terminal. She is arrested for treason, but escapes CIA custody and sets out on a mission to prove her innocence and find the actual perpetrators of the attack.
In addition to Priyanka Chopra, the show stars: Jake McLaughlin as Ryan Booth, Johanna Braddy as  Shelby Wyatt, Aunjanue Ellis as Miranda Shaw, Yasmine Al Massri as Nimah Amin, Blair Underwood as Owen Hall, Russell Tovey as Harry Doyle, Graham Rogers as Caleb Haas, Josh Hopkins as Liam O'Connor, Tate Ellington as Simon Asher, and Pearl Thusi as Dayana Mampasi.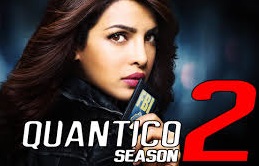 In season two Parrish is sent on an undercover mission by the F.B.I to the C.I.A.'s training facility known as "The Farm" to expose rogue agents within the C.I.A. It is in this season that the scene filmed in Tarrytown takes place. This scene was filmed just outside Main Street Sweets on 35 Main Street.
In 2016, the theme of crime and punishment continued to dominate Greenburgh's time on the big screen with the release of the film The Girl on a Train. Scenes were filmed in several Greenburgh's Villages including: Irvington, Tarrytown, Dobbs Ferry, Hastings-on-Hudson and Ardsley.
In this Tate Taylor film, a recently divorced woman Rachel (played by Emily Blunt), takes the train to work every day. Every day the train goes by her old house where her ex-husband still lives.
To distract herself from her woes, she often thinks about, and watches, the young couple a few houses down who seem to have it all. One morning Rachel sees something shocking happen at this seemingly ideal home, and the couple's daughter Megan (played by Haley Bennett) goes missing. Rachel quickly becomes entangled in the missing person case.
The story of Rachel from The Girl on a Train is not the only time divorce played a significant role in Greenburgh's screen time. The same is true for HBO's sitcom "Divorce" which was also filmed in 2016. The show was created by Sharon Horgan. It stars Sarah Jessica Parker and Thomas Haden Church who play Frances and Robert Dufresne who are going through a protracted divorce. The show was filmed on Main Street in Tarrytown.
Even happy couples go through struggles and some struggles are more emotionally raw than others. Freeheld, filmed in 2015, is the dramatized version of the true story of Laurel Hester, a police officer in New Jersey who discoverers in 2007 that she has terminal cancer. As she tries to transfer her pension benefits to her partner, Stacie Andree, she runs into extreme difficulty. Since they are lesbians, the law in Ocean County New Jersey at the time did not allow such a pension transfer. So Hester petitions the Ocean County New Jersey Board of Chosen Freeholders to change that law.
A long and painful legal battle ensues. The film, directed by Peter Sollett stars:  Julianne Moore as Laurel Hester,  Ellen Page as Stacie Andree, Michael Shannon  as Dane Wells, Steve Carell as Steven Goldstein, and Skipp Sudduth as Chief Reynolds. A scene in this movie was filmed at the Theodore D. Young Community Center on 32 Manhattan Ave, in North White Plains.
If there is any movie or TV show filmed in Greenburgh that we did not cover, but you want to read about, please email us at assistanthistorian@greenburghny.com.
And….. Cut!!!! That's a wrap.