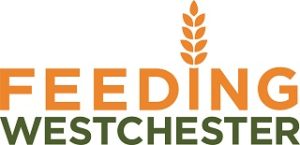 Chef Navjot Arora from the Chutney Masala Indian Bistro in Irvington has partnered with Feeding Westchester to serve an Indian-inspired Thanksgiving meal to Westchester residents in need. Meals will be served to residents of Shepard's Flock, with transportation donated by Silverstar Limousine Company. Chutney Masala will also be open to anyone who needs a meal this Thanksgiving from 12-2pm. The restaurant is at 76 Main Street in Irvington.
Chef Arora's menu for the day includes turkey meatballs masala, tandoori chicken wings, cumin-seasoned potatoes, house-baked naan bread, cranberry chutney with mango yogurt, and a carrot and green bean poriyal.
Navjot Arora, Executive Chef and co-owner of Chutney Masala Indian Bistro, grew up in Jalandhar Punjab, India and graduated from one of the country's most prominent culinary institutes. He then honed his skills working under master chefs for the Taj Group of Hotels in India. Navjot and his wife, Anu, moved to New York City where he put to work his experience and passion for healthy Indian cuisine as the Executive Chef, for the Café Spice Restaurant Group.
For 30 years, Feeding Westchester, formerly known as Food Bank for Westchester, has been the heart of a network of more than 300 partners that provide food directly to the 200,000 county residents who are struggling with hunger. The county's leading nonprofit hunger-relief organization sources and distributes 95 percent of nutritious food, and other resources, to towns throughout Westchester through soup kitchens, shelters and daycare and residential programs, delivering over 8.4 million pounds of food and 7.5 million meals to people. Feeding Westchester collaborates with retailers and corporations, and applies its expertise in food procurement, storage, and distribution to turn every monetary donation into fresh food for Westchester's hungry. A one dollar donation provides four meals.