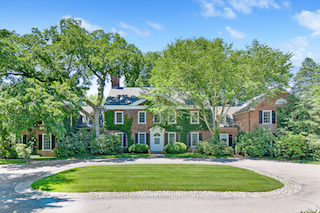 As famous as the Rockefellers are for their philanthropy and conservation efforts, they are equally famous for the privacy they have maintained despite being one of the most prominent families in United States history. Now, for the very first time, we have been given a glimpse inside the country home of David Rockefeller, a modest billionaire with a penchant for antique horse carriages, world-class art, ecology, and beetles, who passed away earlier this year at the age of 101.
Throughout their 56-year marriage, Mr. Rockefeller and his late-wife Peggy raised six children between their New York City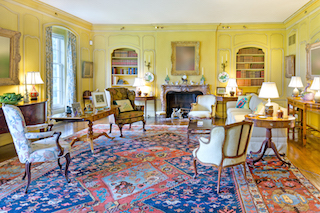 townhouse and this country home known as Hudson Pines, designed in 1938 by legendary architect Mott B. Schmidt.
Located at 180 Bedford Road in Pocatinco Hills, the main residence offers 11 bedrooms and 12.3 bathrooms across 11,000 square feet of living space. A gracious entry with Mott Schmidt's signature floating staircase exemplifies timeless elegance and throughout the home you can find dramatic river views. Surrounding the home are 75 acres of pristine land, including specimen gardens, broad lawns and arboretum-worthy woodlands, reminiscent of the creations of England's Capability Brown. There are even green houses, barns, and a mature apple orchard.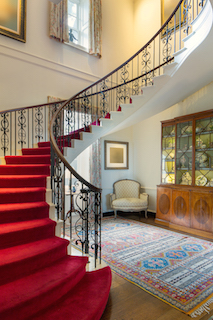 Houlihan Lawrence has been named the exclusive listing brokerage of Hudson Pines. This marks the first time the property will be offered for sale with a price tag of $22 million.