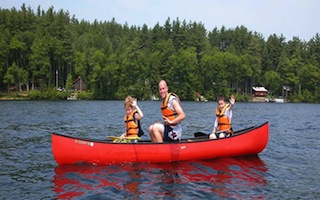 The Camp Fair Tour are free events produced by New York Family   magazine and the American Camp Association- NY & NJ bringing dozens of camps straight to parents and providing previews of the summertime experience that can have a huge, positive impact on campers. The wide variety of camps represented makes the event perfect for children ages 3-17.
Renee Flax, the Director of Camper Placement of the American Camp Association, NY & NJ will be on hand at each of the New York Family Camp Fairs to answer parents' questions and help guide them in their search for the right camp. She is also available for an interview about the 2012 Camp Fair Tour.
The Camp Fair Tour is the best way to help parents make informed decisions about which camp is "the perfect fit" for their child. Those that pre-register and attend a fair will be entered to win a pair of NJ Nets tickets or a Raleigh Bicycle for your kids!
Event Information:
Mamaroneck- Saturday, February 11th 12:00pm-3:00pm at Mamaroneck High School, 1000 West Boston Post Road
Tarrytown- Sunday, February 12th 12:00pm-3:00pm at Double Tree Tarrytown, 455 South Broadway
Contact:
Liza Connor, Marketing Manager at lconnor@manhattanmedia.com or 212-894-5441.
For more information and to pre-register, please visit www.newyorkfamilycamps.com