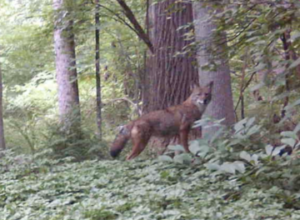 In 2014, after nearly 20 years in Brooklyn, we decided it was time to start looking for a new home. Back then, there was always a steady exodus to the 'burbs and we had the luxury of time in a decent housing market, so our hunt wasn't anywhere near as competitive or stressful as it has been for those making the move today.   
The biggest headache for us was reading the real estate articles about relocating to Westchester in which the theme was almost always, "Where can I find a place that feels like Brooklyn (or Queens or The Bronx or any of the five boroughs) and have a house in a hip community of like-minded people my age that also has shops and good food?"  
We realized pretty quickly that if you want Brooklyn, stay in Brooklyn, but if you're looking for nature, space, community and a rich history that's also really close to the city (but nothing like Brooklyn), there are so many stellar options on the Hudson. 
*** 
After seven years in the town we chose, Cortlandt Manor, it feels like the perfect fit. We felt especially lucky at the height of the pandemic to be able to enjoy the natural beauty of the woods and the local wildlife, along with the vibrant Peekskill and Croton riverfronts.  
When the Charles J. Cook Pool was closed, we swam in our local lake that, until that summer, we hadn't even considered an option. (Sure, it's a little murky and possibly home to millions of tiny aquatic oddities, but it's safe and refreshing.)  
It becomes clear just how good you have it when friends from the city visit and compliment your "vacation home" for being so relaxing and cozy. It's incredible being so close to a seemingly infinite network of idyllic hiking areas, like the Peekskill-Briarcliff Trailway, that makes it possible for me to walk from my house to Teatown when I'm feeling up for a three-hour adventure. 
After being spoiled by the convenience of the subway, I never expected to get used to driving as a means of getting around, but here we are. I just plan my grocery outings a little more carefully to make sure we're properly stocked with the essentials (no more walking to the corner store for a comically overpriced roll of toilet paper).  
*** 
Now that we're settled, it's fun to get out into the community for local concerts, events at the Hendrick Hudson Free Library, youth athletics, and everything Northern Westchester has to offer in farms, parks, shops, and festivities. 
What do we miss? Not a lot, to be honest. We're close enough to the city that it's easy to get back there for museums, shows, sporting events and the wonders of Coney Island — which becomes a whole new experience with two kids who are just the right age to appreciate the perfectly designed Cyclone.  
The beauty of our community of Hudson River Towns is that there is so much to do within a 10-mile radius that, on any given weekend, it's pretty easy to find your fun. We haven't settled into the "new" Brooklyn. I would never want to. (But if anyone is listening, it would be nice to have a solid, go-to Vietnamese and/or Thai restaurant… within walking distance. Just sayin'.)  
Steve Pavlopoulos is a freelance writer and producer living in Cortlandt Manor.