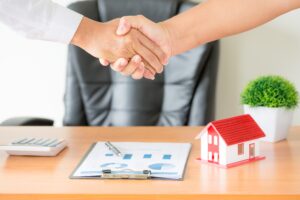 Owning a rental property can generate income but this requires good tenants who pay their rent on time. Landlords with difficult tenants can have a real problem on their hands, especially if they own more than one property. Using a property management services company can help landlords protect their investment and make sure they actually make money from it. They can considerably ease the whole property rental process.
Screen tenants
Using a property management company can ensure that tenants are properly screened. This means performing credit and background checks. Renting to tenants without doing these checks is risky and could result in having problem tenants who don't pay their rent on time and don't maintain the property.
Property management companies handle the screening process to ensure landlords find good tenants. When considering a company to manage your valuable property, Chattanooga property management companies will provide you with hassle-free property management services. Evernest, Keyrenter, Greyhaven are the best property management companies with offices in different cities. Evernest currently manages over 6,000 properties for about 3,000 owners in cities like Atlanta, Denver, Jacksonville, etc.
Comply with the landlord-tenant laws
Keeping up with all the landlord-tenant laws can be difficult for landlords, particularly if they own properties in many different areas. Landlord-tenant laws can be different depending on the state and municipality. Property management firms and a professional estate litigation lawyer will deal with all the legal aspects of property maintenance and handling of tenants.
Property managers have plenty of experience in dealing with lease negotiations, property inspections, rent collection, lease terminations, and evictions in a proper legal manner. They also make sure properties comply with safety laws and property codes. Having these services means that landlords don't have to deal with legal problems they may not know how to address and can avoid expensive lawsuits.
Stay on top of regular maintenance and maintenance requests
When properties are regularly maintained, it helps prevent bigger problems from occurring down the road. Property managers conduct regular property inspections to make sure that anything in need of repairs is fixed. These companies usually have in-hours maintenance teams and receive preferred pricing and volume-based discounts.
One of the biggest pain points for landlords is responding to maintenance requests and even good tenants have issues such as plumbing problems, septic service needs, or appliances breaking. Landlords who are slow to respond to maintenance requests are the number one reason for tenant turnover. A property manager's in-house maintenance team is ready at a moment's notice to respond to maintenance requests. They will effectively handle any tenant requests or complaints, including after-hours emergencies.
Collect rent 
Collecting rent every month is necessary in order to pay property taxes etc. on time. Unless the rent is collected on time every month, landlords cannot generate a reliable income from property rentals. Landlords who develop personal relationships with tenants can find it very difficult not to be too soft on them and tend to accept excuses and late payments.
Using property management companies edmonton can help because property managers will deal with tenants on a strictly professional basis and make sure rent is collected in time. They will keep contacting tenants who don't pay on time until payment is received. If they don't pay, the legal eviction process is initiated.
Enforce leases
Enforcing a lease can be an unpleasant task for landlords but it's a task they must face if tenants break the terms of their lease. Tenants may make property modifications without discussing them with a landlord or the landlord may receive reports that there is a pet on the premises when this is not allowed in terms of the lease agreement. A property manager will contact the tenant and arrange for the removal of the pet within a certain time frame or make sure the tenant covers the repairs for any damage to the property.
Reduce the tax burden
Landlords have to collect rent consistently and know how to claim the right deductions to reduce the tax burden of owning the property or they won't make a profit. A property management company knows what deductions to claim and helps landlords prepare for tax season. Landlords will be able to file their taxes on time and correctly, which will save them from having to pay any fines and penalties. Check out the Reverse 1031 Exchange or other tax concerns for more information.
Enjoy more freedom and less stress
Using a property management company gives landlords the freedom to buy more properties in different locations. They don't have to worry about all the difficulties of managing these properties, no matter where they are located. They can choose real estate markets that offer the best returns and select a property management company with a local presence in these markets.
There is no question that using a property management company helps landlords to save time and money but it also has personal benefits for them. Finding the right tenants, chasing them for money, enforcing leases, and making repairs can be very stressful, and using a property management company can take the stress out of being a landlord.