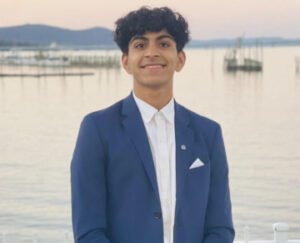 Dave Chadha, a junior at Ardsley High School, founded the organization, The Dental Care Bridge, and has raised over $15,000 to help support the oral hygiene of orphaned blind children in India.  
Chadha's family grew up near the school of Andh Mahavidyalaya for orphaned blind children, and for years, they have been giving them food and supplies. Through this example, and specifically that of his charitable grandfather, Chadha decided that he wanted to make an even greater impact. 
"We are buying these children a bit of happiness, but at the same time, we're not solving that root problem that these kids have. Obviously, we can't cure their blindness, but maybe we can help them in a medical aspect," Chadha stated. 
After conducting research, Chadha discovered that blind children struggle severely with oral care. With resources already limited at the school, Chadha wanted to help alleviate this issue by providing the necessary tools, information and access to dental professionals. 
"What I wanted to do was maybe give a little piece of myself to those kids and provide a little bit of something for them as well – and make their lives better," stated Chadha. 
With each donation, the money will go directly into hiring dentists and dental hygienists, distributing educational pamphlets, and creating preventative care kits. These kits include foldable toothbrushes, floss, dental toothpicks, mouthwash, a water filter and a liquid level indicator so the children know when to stop pouring.  
Chadha's mission is to identify dental issues, treat them and then provide the resources to prevent them from occurring, as well as spread awareness about the Dental Care Bridge's cause.   
"If I don't do that advertisement, if I don't show people that struggle, I don't raise money, and I don't go out of my way to help people, I don't think it's ever going to get fixed," stated Chadha. 
As indicated on the GoFundMe page, Chadha's goal is to raise between $14,000 and $15,000. This range reflects the amount of money for the kits that he has preliminarily ordered, as he is eager to distribute supplies to the school. With flights already booked for August, each donation is bound to make a true, and timely impact.  
"With their donation or without their donation, we will help these children. But their help would make a great difference," Chadha stated.