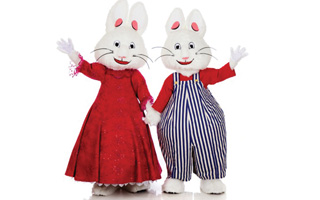 Tarrytown Music Hall is hosting three family performances: Dan Zanes & Elizabeth Mitchell, November 18; The Laurie Berkner Band Holiday Celebration, December 1;  Max & Ruby in the Nutcracker Suite, December 10.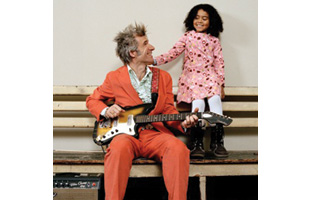 Dan Zanes  & Elizabeth Mitchell
Sunday, November 18, 3pm
The irresistible grooves of Dan Zanes create a rollicking "Woodstock for Kids," including exuberant American traditional songs, dance classics, and smart, inventive originals. The audience is invited to "sing along with gusto" before things heat up and ultimately dissolve into an all-ages dance party. Elizabeth Mitchell's voice transfixes audiences of all ages with homespun renditions of great songs by Woody Guthrie, Bob Marley, The Velvet Underground, Vashti Bunyan, Gillian Welch and more!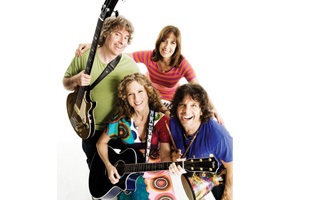 The Laurie Berkner Band Holiday Celebration Concert
Saturday, December 1
11am & 3pm
The Laurie Berkner Band Holiday Celebration Concert will include all of your favorites plus songs from the new CD A Laurie Berkner Christmas!
One of America's most beloved children's music artists, Laurie Berkner has an amazing ability to create music that is loved by both children and parents. She is a regular on Nick Jr.'s "Jack's Big Music Show" and her live shows are legendary. Her most famous songs include "We Are The Dinosaurs," "I'm Gonna Catch You" & "Bumblebee." Fifty premium seats include a post-show meet & greet.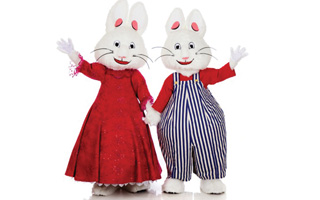 Max & Ruby in the Nutcracker Suite
Monday, December 10
3:30pm & 6:30pm
Max and Ruby bring to life a wonderful tradition this holiday! Inspired by Tchaikovsky's Nutcracker Suite, the beloved bunny siblings star in the brand new musical production Max & Ruby in the Nutcracker Suite: "Max & Ruby have been anxiously waiting to see The Nutcracker ballet with Grandma. Imagine their disappointment when a snow storm keeps them at home! A story of the Nutcracker will have to do! So vivid is Grandma's storytelling that the characters in the ballet come to life right before their very eyes!  Max & Ruby marvel at the sight of the many enchanting guests, including a Spanish bullfighter, the Sugar Plum Fairy and the Nutcracker Prince." (Supported by Citibank.)
For tickets go to tarrytownmusichall.org or call the Box Office at 914-631-3390