Perching upon a quaint tree-lined hill overlooking the Hudson River is one of the most prestigious international college preparatory schools in the country. And chances are good you've never heard of it.
EF International Academy (EFIA), a private boarding and day school, opened in Tarrytown in 2008 on the grounds formerly occupied by Fordham University's Marymount Campus. Though some are familiar with the International Language School (ILS) that shares the campus, many are still unaware that a world-class high school hosting 400 students from 50 countries is located there as well.
"When I meet people in the community and tell them about EFIA, the first thing they tell me is that they had no idea the high school was here," says EFIA headmaster Brian Mahoney, Ed.D. "I want local families to know about the amazing opportunity open to their own children as day or boarding students."
As an IB World School, many are drawn to EFIA for its prestigious International Baccalaureate (IB) Diploma Program, which offers both outstanding academics and a well-rounded, global worldview. In fact, universities increasingly prefer IB graduates because IB students tend to be more prepared for the academic and social challenges that college brings.
The majority of EFIA students come from locations around the globe from Norway to Nigeria, England to Ecuador, Korea to Kazakhstan, Venezuela to Vietnam, and many New York families do not realize that there is an opportunity for their children to study with international students, right in their own backyard. Some come to the school looking to gain an international perspective and get an edge in the college admissions process. Others are also looking for a sense of fulfillment that may have eluded them in traditional school settings.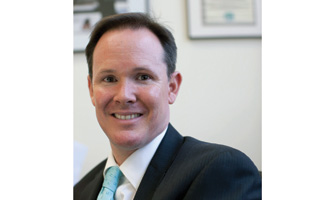 "There are so many students who don't reach their full potential, either because they aren't in the right learning environment, or they don't have the chance to explore beyond their immediate surroundings," Mahoney says. "EFIA broadens their horizons. By showing them the impact they can make in the world, we instantly increase their confidence and self-esteem. We literally prepare them to be 21st Century global citizens."
Unlike traditional high school students, boarding students at EFIA live side-by-side with students from all over the world. A student from Norway may live with a student from Brazil, allowing them to gain first-hand knowledge of another culture, while also representing their own.
"What made me choose EFIA was not just the vigorous academic program, but being able to meet so many people from around the world," says student Zoe Luter, who actually decided to live on-campus, rather than commute from nearby North Salem, NY, because she loved the camaraderie of her fellow students so much.
Indeed, local Academy students have the option to live on campus or enroll as day students. Either way, they are also able to take advantage of the full range of academic, athletic, and after-school activities popular on other U.S. high school campuses, from math and science fairs, to soccer and basketball teams, to performing arts programs and a Model UN.
The EFIA campus utilizes university-quality facilities, including seven science labs, three computer labs, a state-of-the-art fitness center, an Olympic-size swimming pool, tennis courts, and two theatres, which recently served as the locale for two sold-out student productions of Grease. In addition, classrooms are outfitted with Smartboards and state-of-the-art academic resources, keeping technology infused throughout the school curriculum.
Still, one of the school's greatest assets remains its cadre of dedicated, experienced faculty, who bring local and international teaching experience to the classroom. With a small student /teacher ratio of 11:1, students are able to focus on truly learning their course material and sharing their perspectives with their fellow classmates. For many, that personal attention can mean the difference between average scores, and truly excelling in a classroom environment. At EFIA, faculty truly embrace the boarding school environment, serving as teachers, coaches, and advisors during the day and providing excellent parental care as residential house parents in the evening.
Mahoney, himself a life-long educator with 15 years of leadership experience in independent schools, accepted the role of Headmaster at EFIA in 2011, after serving in such revered institutions as The Harvey School in Katonah (Head of Middle School) and Rockland Country Day School in Congers (Head of School). A native New Yorker, Mahoney earned both his Master's and Doctorate degrees at Fordham University, with most classes taken on the same campus where he now works. He brings a distinctly New York feel to the school and believes strongly in helping EFIA – and its students – form close relationships with Tarrytown and the surrounding community, be it through volunteering at the Warner Library, tutoring students at Washington Irving Elementary School, or working with the Tarrytown Lakes Committee to help keep the area clean.
Still, the thing he loves most about EFIA is what the entire student community brings to the tri-county area: the opportunity to experience a truly global education without ever having to leave Westchester County.
"Many schools boast programs that teach the importance of global awareness or diversity," Mahoney says. "Not only do we teach it, we live it – every day."
EF International Academy is a private high school (grades 9-12) located in Tarrytown, New York as well as in its two overseas campuses in Torquay and Oxford, England enrolling both boarding and day students.
For more information visit  www.ef.com/academy or call 914-597-7258.