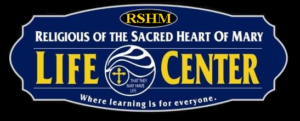 Westchester residents in need of immigration-related legal representation and information will benefit from a $43,000 grant to RSHM LIFE Center from the Westchester Community Foundation.
The LIFE Center is a trusted source of accurate information and assistance for low-income immigrants, keeping them abreast of the changing immigration landscape and protecting the stability of families.
"We are very grateful the Westchester Community Foundation has awarded this grant to help our families who don't have ready access to legal advice," said Sr. Susan Gardella, Executive Director of the LIFE Center. "The funding will allow us to keep up with the increasing number of people seeking assistance."
The LIFE Center works to safeguard human rights by helping women who are fleeing domestic violence to apply for visas; assist with green cards and naturalization, and with DACA renewals. Educational and family programs are also vital to the mission of the organization, which is to create a culture which nurtures human development.
The LIFE Center relies on private funding to provide services at affordable prices to more than 1,100 people per year. Learn more about the LIFE Center at www.rshmlifecenter.org