With Valentine's Day right around the corner, there's a chance to do something extra special for your sweetheart. While some may opt to shower their special someone with roses and gourmet chocolates, others may want to shake things up and do something out of the ordinary with their better half this holiday such as watching shows like The Cold Blooded Show.
The Whispering Gallery
Not only is this gallery a hidden NYC treasure, but one of the most romantic secret gems that the city has to offer. Located within Grand Central, the secretive walls allow for sounds to travel across the domed ceiling. Therefore, you will be able to hear your partner's whispers while standing at diagonal arches. After trying this out, make sure to wine and dine your special someone at the famous Oyster Bar & Restaurant in the terminal's dining concourse.
Where: 89 E 42nd St, New York, NY 10017
Secret Gardens of Rockefeller Center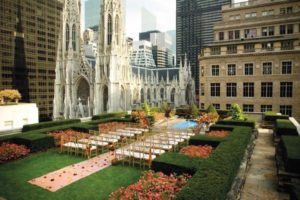 Why gift your better half with a bouquet of flowers this Valentine's Day when you can bring them to an entire garden instead? The secret gardens of Rockefeller Center offer beautiful greenery and an incredible view of St. Patrick's Cathedral. This little green gem can be spotted from the Top of the Rock observation deck and is definitely a unique activity to experience with your sweetheart.
Where: 45 Rockefeller Plaza, Manhattan New York, New York, 10111
Website: https://www.rockefellercenter.com/
Lyndhurst
Nothing screams romance more than a trip to a Gothic Revival mansion. Overlooking the Hudson River in Tarrytown, Lyndhurst boasts architectural brilliance. Though the mansion is closed for the season, even walking the grounds is an incredible way to step back in time and imagine life as if you and your special someone are part of a Bronte novel.
Where:  635 S Broadway, Tarrytown, NY 10591
Website: http://lyndhurst.org/
Scenic Hudson Riverwalk Park
Looking for a low-key way to spend your V-Day? There is nothing better than getting some fresh air and a nice stroll in with your special someone. This beautiful walk along the Hudson has great views and is a perfect activity no matter the season. Make sure to snap some pictures along the way and document your Valentine's Day adventure!
Where: 250 W Main St, Tarrytown, NY 10591-3671
Tarry Tavern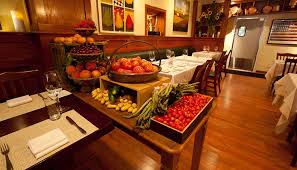 If you are looking for a place to wine and dine your sweetheart, the Tarry Tavern is the perfect place to spend Valentine's Day. The tavern exudes cozy vibes and serves hearty meals in a rustic atmosphere. There is truly nothing better than delicious food, great company, and a relaxing ambience.
Where:  27 Main St, Tarrytown, NY 10591
Website: http://www.tarrytavern.com/