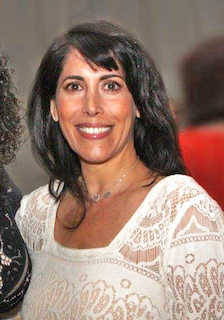 After many years of hosting the Foundation for the Public Schools of the Tarrytown's annual spring benefit in local area hotels and country clubs, the Foundation has chosen a new and vibrant community venue. Not only is change often welcome to our donor community when hosting this annual event; it is also an opportunity to showcase our initiatives, along with the work of our volunteers, in new ways. This year, the Foundation will be heading to the Portuguese American Cultural Center on Franklin Street in Tarrytown, on April 21, 2018 for its 24th Annual Spring Benefit. It has become a much-anticipated evening to catch up with friends, enjoy terrific food and drinks, dance the night away, and of course, raise money to make a positive impact for all students in our community.
Photo: Shelly W. Colley (photo by Alexa Brandenberg Photography)
The Portuguese Club, as locals refer to it, is one of the many cultural centers in both towns that embody the nature of and cultural spirit in our community and school district.  Founded in 1945, and built by its own members, the Portuguese Club is a local institution, hosting Quinceañeras, Bar and Bat Mitzvahs, weddings, baby showers and birthdays for both club members and other members of our community who hire the venue.  Many in the community have come to experience Portuguese culture through the club, and it has become an integral part of the fabric of life in Sleepy Hollow and Tarrytown.
Jim Husselbee, Foundation president, said, "We are really excited to host our annual benefit at the Portuguese Club this year. The club will be catering all the food, and their staff will cook everything in the large kitchen there. The homemade food will feature some Portuguese specialties including fish, seafood, chicken and vegetarian delicacies."
The event will begin at 7:00 p.m.  An open bar, silent and live auctions, a paddle raise, and plenty of dancing and music, comprise just a few of the fun features in store for the evening.  One new fundraising addition will be the wine wall. Guests who buy raffle tickets will be able to "pull" a random bottle of wine from a wall, with a chance to win a valued bottle.
As always, the event will also shine a light on the work of the Foundation and its many committed volunteers, who work to improve the educational experiences for all students in the Tarrytown School District.
Founded in 1993, the Foundation is a 501c3 which addresses the diverse needs and strengths of all our students. As a result of our fundraising, the Foundation serves as an "education incubator," working with teachers, administrators and students to provide grants for innovative programs that will inspire and better engage all students across arts, sciences, humanities, athletics and other enrichment programs. At the same time, the Foundation provides support to help ensure that all our students can participate together in the District's educational enrichment activities.
To purchase tickets please go to www.tarrytowschoolfoundation.org or tinyurl.com/fpst2018.  There are many sponsorship packages available as well. For more information call 914-747-0519 or email FoundationBenefit@gmail.com.
Shelly W. Colley is the Executive Director of the Foundation for the Public Schools of the Tarrytowns. You can reach her at foundation@tufsd.org or 914-366-8457