The idea of recognizing two people at the end of the year for their personal commitment and contributions to our communities is not a new one. For the past three years River Journal has thought that a Man & Woman of the Year award was fitting. The year 2010, with its trying times nationally, regionally and locally, has provided us with the perfect backdrop for much needed good news and community celebration.
We want to acknowledge Master Sung Keun Yoo and JoAnne Murray of Tarrytown for the positive energy they have set in motion within our three river town communities. In keeping with proper etiquette we will first acknowledge JoAnne Murray.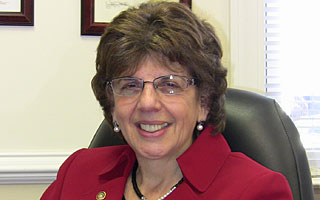 JoAnne Murray is by any measure a "Type A" personality. Outgoing, with a true love of people, she has worked tirelessly outside of her daytime job as co-owner of the Allan Block Insurance Company. She was a protégé of the late Allan Block when she first started working at the Agency some 35 years ago. She learned from him the necessity to "give back" to the community, and give back she has. For the past four and one-half years she has been the Co-President of the Chamber of Commerce. She works tirelessly on the Boards of the Music Hall, the Historical Society, Kendal-on-Hudson's Community Relations Committee and the Mahopac National Bank Business Development Board. She has also served as the Rotary's President on two occasions and has been its Treasurer as well. She has also been the Treasurer of the Irvington Chamber of Commerce. She currently sits on the Westchester County Association's "Call to Action" Committee which educates local and small businesses on legislative issues that affect them.
Most importantly, JoAnne Murray is the "real deal" when it comes to honesty, integrity, caring and professionalism. She can be seen (and usually is) at any parade, at a gathering of 2 or more people, dressed as a "duck in Patriot's Park," at any random ceremony or Yankee Stadium. This month one can catch glimpses of her personally handing out holiday gifts.
Tarrytown, Sleepy Hollow and Irvington have all benefited from her inexhaustible energy and her desire to see our rivertown communities thrive. She is, a one-of-a-kind blessing and she is, in our estimation, the "2010 Woman of the Year."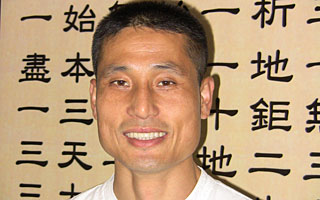 Sung Keun Yoo,  known to all as Master Yoo, is a 6th-Degree Black Belt Master in Tae Kwon Do. Born in southern Korea his martial arts training commenced at age twelve, when he participated in both Tae Kwon Do and Judo simultaneously. He attended Yong In University and graduated from the four-year curriculum with the title of "Master." He emigrated to the United States in 1992 at the age of twenty-two.
At Yoo's Martial Arts he has offered Tae Kwon Do training to children as young as four-years old and up the age range to adults in their late sixties. His philosophy, which is imbued within him, is a simple one and yet elusive without the training of the mind, body and spirit. With Master Yoo helping others gain physical, mental and spiritual strength, he sets in motion a profound affect on their level of self-respect. With that self-respect and the inner strength it provides, each individual is then able to use positive energies for the benefits of their families, their communities and the world at large.
He realizes that energy in and of itself is not always clear or bright. It can be dark and turn towards negativity. Likewise our thoughts do not always help us or the people around us. There is a distinct boundary between good and bad. The training of mind, body and spirit through Tae Kwon Do helps with a purification of the thought process and with it the positive outcome in behavior that follows. With the physical and mental training comes the "final gift" of spiritual energy. An energy that is committed to contributing to others daily, in school, at work, at play, within and outside of our communities.
For Master Yoo and the students who fill his facility Tae Kwon Do provides for the melding of mind, body and spirit to create a better world, a world of peace and harmony, of creation rather than destruction.
For this commitment and way of life Master Sung Keun Yoo has been our "Man of the Year" long before we made it public.