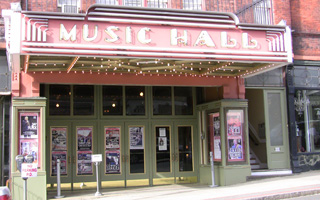 In December, Bjorn Olsson, the Executive Director of the Music Hall, was informed that the New York State Office of Parks, Recreation, and Historic Preservation would be awarding the Music Hall a $400,000 grant, the maximum amount in its category, for exterior renovations and lobby restoration. The award comes on the heels of a prestigious $150,000 Save America's Treasures grant and a $100,000 State grant secured by Congresswoman Nita Lowey and Senator Andrea Stewart-Cousins respectively for the restoration of this historic theater.
The Music Hall is the oldest and busiest theater in Westchester, presenting the best in music, theater, dance, and film and is a cultural destination, attracting over 85,000 people annually from all over the tri-state area including over 25,000 young people who attend youth programs. As an economic engine, the theater contributes over
$1 million to the local economy through visitor-related spending. Operated by a non-profit organization, performers within just the past two months have included Andrew Bird, Chris Isaak, Sharon Jones, B.B. King, Ziggy Marley, Lyle Lovett, Olivia Newton-John, Stephen Stills, and more. There were also performances by the Random Farms Kids Theater and The Westchester Symphonic Winds which are supported by the Music Hall every year with over $100,000 of space.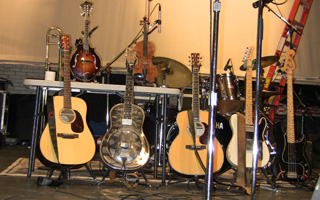 Between events, the Music Hall managed to install a much needed wheelchair-accessible restroom through a Community Development Block grant and generous donations from Lucy R. Waletzky MD, The Thursday Club, and others. "We have felt so terrible for years not to be able to offer one, and now it's finally there, a huge step forward for the general accessibility to our building," Olsson said. "It was a very expensive rest room; the project ran somewhere north of $150,000, but it was worth every penny. We call it 'The Most Expensive Seat In The House'."
A master plan outlining the full restoration of the theater has also been completed by Martinez and Johnson, an architectural firm with vast experience in restoring historic theaters.