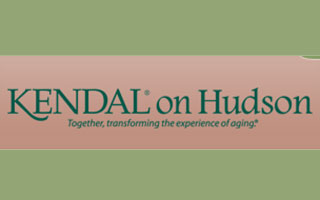 …connecting trail between Sleepy Hollow Manor and Kendal to be included in upcoming activities.
Patricia Doyle, CEO of Kendal on Hudson and Keith Safian, CEO of Phelps Hospital today officially announced plans to continue to advance the quality of care and service at their facilities.
Doyle announced "Project Renew" – a renovation and redesign of Kendal's Health Center, within its existing footprint, to create a Memory Support Center for care of residents with dementia; and to make design changes that will enhance care in its assisted living and skilled nursing facilities.
Safian announced changes to Phelps Hospital buildings related to its planned new operating rooms and related facilities to continue to provide state-of-art acute care to the community.
Mayor Ken Wray of the Village of Sleepy Hollow announced that, in discussions with Kendal and Phelps he had requested the opening of a walking trail between Sleepy Hollow Manor and the Kendal property – to create pedestrian access through Kendal to Rockwood Hall.  Said Wray, "I am pleased to report that the hospital and Kendal have responded affirmatively to my request and we look forward to seeing plans for a trail in Kendal's submission to the Village this summer.  This outcome follows several very constructive conversations I've had with Keith and Pat about the desires of the Village in this matter.  We noted that the two organizations had agreed at the time of Kendal's construction to create this trail when the Village asked.  It was time to ask."