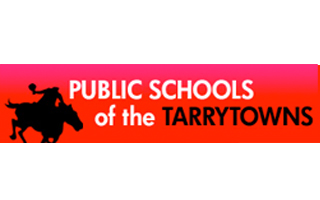 School Budget Well Under Tax Cap
. An increase of State aid to the District has allowed the Public Schools of the Tarrytowns to craft a 2014-2015 budget that keeps all current programming, addresses several needs, and manages to keep the tax rate increase below 2%. Tarrytown residents will see a 1.8% increase and Sleepy Hollow residents will see an increase of 1.6%.
"We got approximately a 15% increase in our State aid," said Superintendent Christopher Clouet. "Although we could have legally had the tax rate increase go higher and been below the tax levy cap, we decided to try and balance the needs of the district with the needs of the taxpayers. We could have gone as high as a 3.7% [tax rate increase] and been under the tax levy cap, but we decided to go with the 1.8% and 1.6% [increase]."
The actual budget will grow from $68,766,229 to $71,207,600, an increase of 3.55%, but the additional State aid means that taxpayers will be spared some of the cost burden. "We're very thankful that voters supported our bond referendum in December and we wanted to take that into consideration," said Clouet.
Included in the budget is a new "Communications Needs" class at Morse school to benefit the District's growing number of students on the autism spectrum. "It keeps kids in their neighborhood school with their siblings and peers," said Clouet, "and also it's a benefit to taxpayers in that we're not sending [students] out to programs which would be much more expensive and less effective."
A new AP Computer Science class will be offered at the high school, a course addition which was driven largely by student interest and lobbying efforts. Also, SHHS will be adding a Vocational and Career Liaison expert. "We wanted to give them more opportunity to experience job shadowing and internships," said Clouet. "That requires someone to be a point person."
In addition to the school budget, voters will be asked to approve Proposition 2, which deals with reimbursement for District vehicle purchases. The money to purchase two much-needed new vans (at a cost of $179,405) is already a part of the budget. The passage of Proposition 2 allows the District to be reimbursed for nearly half of the cost by the State of New York. If Proposition 2 were to fail, it would cost the District nearly $85,000.