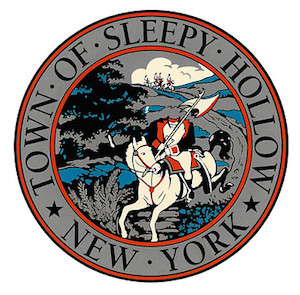 This spring, residents will witness a miracle, as construction will begin on the old GM site. "In November, Edge-on- Hudson [formerly Lighthouse Landing] received approval for 308 housing units," says Village Administrator Anthony Giaccio, "so we expect work to start at that site in the spring." 2016 will be a big year for Sleepy Hollow's riverfront area.
Nearly the same time that Edge on Hudson begins, the nearby River's Edge development will be opening its doors. "River's Edge is going to be completed and should be getting occupants in the spring or sooner," says Giaccio. "There's going to be 60 units. It also includes a public riverwalk and pier and potentially a restaurant as well."
Another long-term project finally getting off the ground is the Village's new water tank. "It's a $5.5 million project that we're doing in Mount Pleasant," explains Giaccio. "It's a necessary water tank that we have to build for our water system." The new tank–which has been in the works for more than five years – will be located just off Lake Road in Mount Pleasant and is expected to get underway in February.
Upcoming for Sleepy Hollow is the Route 9 streetscape project the Village is undertaking in partnership with Tarrytown. This project calls for new sidewalks along Route 9 from Tarrytown north to the Sleepy Hollow Animal Hospital, and will also include benches, trees, and other improvements.
The Village is once again planning for a large Halloween season, with many of the same activities and events it offered residents and tourists in 2015. A new addition to the schedule will take place the week after Halloween on November 5 when the Leukemia and Lymphoma Society moves their annual Night Walk to Sleepy Hollow This event has previously taken place at Playland, but this year, the walk switches to Sleepy Hollow, starting in Kingsland Point Park and walking along the river with lanterns after dark. A fireworks display is scheduled to follow.