Henry Steiner challenges us to reconsider the very nature of The Headless Horseman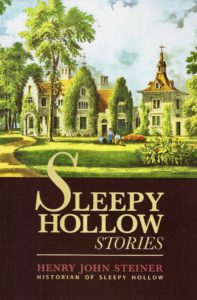 Sleepy Hollow Stories is a fascinating new book by veteran writer and historian Henry John Steiner. The author has served as Sleepy Hollow's official historian for roughly a quarter of a century. His previous The Historically Annotated Legend of Sleepy Hollow has proved very popular during this year's bicentennial of The Legend of Sleepy Hollow. 
Steiner's new book is a bounty of short stories on the history of Sleepy Hollow, Tarrytown and beyond. It covers a lot of ground, from the Native American period to modern times. Written in a casual and accessible style, the book is intended for the general reader as well as the serious local antiquarian. 
A LEARNING EXPERIENCE 
The author reflects, "When I write about our local past, it is an exciting learning experience for me. It helps me to internally process the years of research I have done. Our local history begins to appear more vivid, as part of a social, historic fabric—a sort of a community family quilt.   
"The quilt includes Old Susan, an enslaved African American, who lived at Philipsburg in Sleepy Hollow during the late 17th century. It also includes Chick Galella, a decorated survivor of the Pearl Harbor attack, who was born and bred in Sleepy Hollow, and is still a living part of our community."   
'INHUMAN STALKER' 
There are some nostalgic looks back at the slower pace of earlier times, such as "Thanksgiving Past" and "Old Winter Pastimes…" In one story, Steiner challenges us to reconsider the very nature of Sleepy Hollow's famous mascot.   
"The Headless Horseman is an inhuman, unnatural stalker presumably looking for a replacement head," says Steiner. "Irving tells us he is 'in nightly quest of his head,' but perhaps anyone's [head] will do."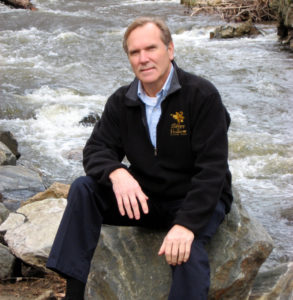 RENAMING NORTH TARRYTOWN 
Steiner recalls being in grade school one day when he learned that North Tarrytown was actually the real Sleepy Hollow. He asked himself, "Then why don't they call it that?" About 35 years later, in 1996, he was the co-leader of the renaming of the village to Sleepy Hollow. 
In addition to the history to be found in Sleepy Hollow Stories, Steiner includes some engaging autobiographical stories of his own seven decades of experience in his community, some dating  to the 1950s.   
Sleepy Hollow Stories is available through amazon.com and soon will be sold in local stores.