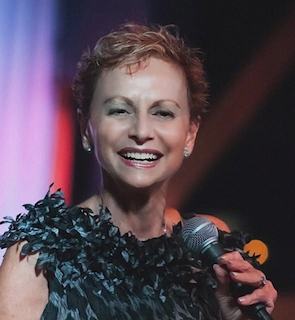 On Saturday, October 14, Westchester Collaborative Theater will continue its acclaimed Jazz Masters series with jazz and pop legend Marlene Verplanck of whom The New York Times wrote "She may be the most accomplished interpreter of popular material performing today." Jazz Journal International Review called her the "finest canary in captivity" and Downbeat Magazine rated her recently released CD, "The Mood I'm In" as one of 2016's best – making her the only singer to be included in the prestigious listing. Verplanck will perform at WCT's Black Box performance space for 2 sets at 7:30 and 9:00pm. The internationally known songstress has performed at such venues as Carnegie Hall, the Rainbow Room, and on numerous TV programs including Entertainment Tonight and The Today Show. Verplanck has recorded with such music luminaries as Mel Torme, Julius LaRosa and the Glenn Miller Orchestra.
Verplanck will be accompanied by three veteran New York City jazzmen with impeccable credentials. Russ Kassoff on piano has been said to possess "a precision and enthusiasm that is riveting," New York Times. Bassist Steve Laspina toured and recorded with saxophonists Benny Carter, Stan Getz, Phil Woods; vocalists Joe Williams and Mark Murphy; and trumpeters Clark Terry, Chet Baker and Randy Brecker. Drummer Ron Vincent was a member of the Gerry Mulligan Quartet and the Re-Birth of the Cool Tentet.
Tickets, $20, can be purchased online at WCT's website: wctheater.org (limited seating available; advance purchase is strongly recommended.) Refreshments will be available.
The Westchester Collaborative Theater is a multicultural, cooperative theater company located in Ossining, NY, dedicated to developing new work for the stage and bringing live theater to the community. It is comprised of local playwrights, actors, and directors who employ a Lab approach in which new stage works are nurtured through an iterative process of readings, critiques, and rewrites. When work is ready for production, it is produced for the public at various local venues.
WCT is committed to furthering theater arts in our community. It is a 501(c)(3) non-profit corporation and a recipient of production grants from ArtsWestchester and New York State Council on the Arts.