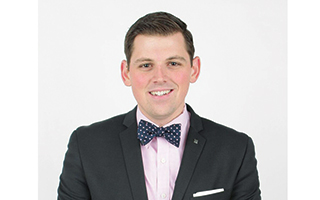 Patrick F. Hermance is the Branch Manager of the Briarcliff Manor – Trustco Bank.  Patrick joined Trustco Bank in 2009 after graduating from the University of South Carolina with a degree in Finance. Patrick recently shifted his responsibilities to Westchester County; previously he managed branches in Albany County.
Patrick is experienced in dealing with personal and business customers to meet their financial needs.
He also specializes in residential lending, "Being a Portfolio Lender really separates us from the bunch and makes for a one-of-a-kind lending experience."
Trustco Bank was founded in 1902 and is headquartered in Glenville, New York. The Bank provides personal and business banking services for individuals, partnerships, corporations and other entities. The company offers checking accounts, savings accounts, retirement accounts, time deposits, and money market accounts. Its loan portfolio comprises residential and commercial mortgages, home equity lines of credit, installment loans and commercial loans. In addition, the company serves as executor of estates and trustee of personal trusts, employee benefit plans, corporate pension, and profit sharing trusts. It also provides asset and wealth management services, estate planning and related advice, trust and investment services, custodial services, and online banking services.
The company currently operates 139 banking offices in New York, Florida, Massachusetts, Vermont, and New Jersey.
Trustco Bank
75 North State Road
Briarcliff Manor, New York 10510 914.762.7133
phermance@branch.trustcobank.com